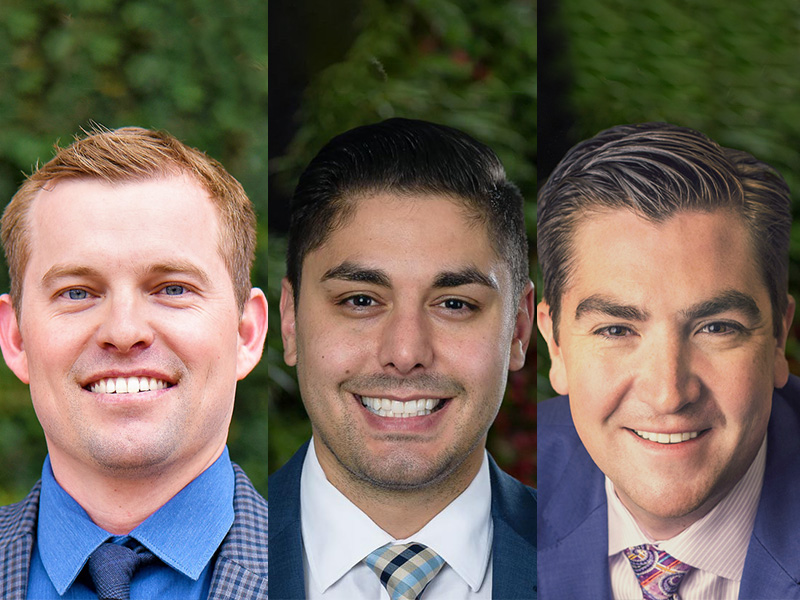 SRS Real Estate Partners has opened a new office in Detroit and has appointed Michael Carter and Frank Rogers as first vice presidents, and Joseph Simon as associate. The three new hires specialize in the acquisition and disposition of single-tenant and multi-tenant investment properties and will be part of SRS's National Net Lease Group.
Carter brings seven years of net lease experience to his new position. Prior to joining SRS, he held the position of senior director at Fortis Net Lease, a local boutique firm in Detroit. Carter has experience working with national and regional developers, publicly traded REITs and private investors.
Similarly to Carter, Rogers also joins SRS from Fortis Net Lease, where he was a senior advisor. Rogers has more than five years of experience, including the management of clients' real estate portfolios across the nation.
Simon represents both the buyers and sellers of single-tenant and multi-tenant net-leased properties. In his previous role as investment adviser, he was responsible for underwriting, property evaluation and market analysis of properties.
SRS's National Net Lease Group recently facilitated the $3.5 million sale of Crestwood Crossing, a freestanding 19,129-square-foot retail center in Crestwood, Ky.
Image courtesy of SRS Real Estate Partners