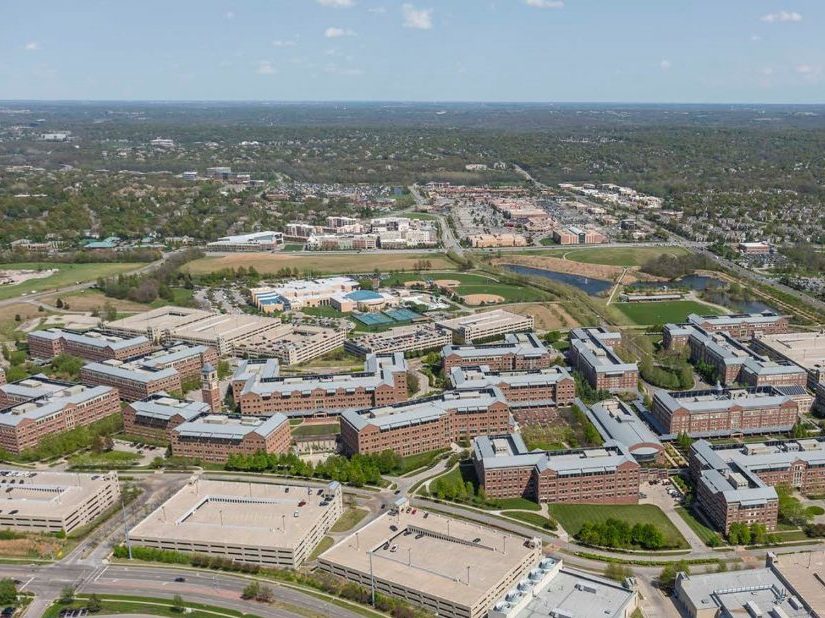 Occidental Management, a Kansas-based development and management firm, has officially closed on its purchase of the sprawling Sprint headquarters campus in Overland Park, Kan. The 190-acre corporate campus was sold by Sprint, which first announced the deal agreement back in March.
Sprint will still operate its headquarters at the Class A campus, but the deal will entail Occidental leasing back to Sprint the areas of the campus the company still occupies, particularly the southern portion of the campus, according to Occidental. The new owner plans to make upgrades to portions of the property and will announce more details later this year. Sprint will reportedly relocate from 11 buildings it currently occupies to four surrounding buildings on the campus, according to a Nasdaq article from earlier this year.
Adding to its ranks
The deal comes amidst rumors that Sprint's merger with T-Mobile is on the verge of approval. According to the Kansas City Star, once the merger is finalized, T-Mobile plans to maintain a second headquarters at the campus.
The 3.9 million-square-foot campus was built in four phases between 1998 and 2001. Located at 11501 Outlook St., the 20-building corporate headquarters is situated about 20 miles from downtown Kansas City. The five-story property includes retail and 12,500 parking spaces. As of this month, the vacancy rate at the campus is 8.2 percent, per Yardi Matrix data.
In nearby Lenexa, Kan., a trio of developers recently opened The District at City Center Lenexa, a mixed-use development that includes 30,000 square feet of retail space, 175 apartment units and 45,000 square feet of office space.