By Barbra Murray, Contributing Editor
Sperry Van Ness International Corp. has set up its first shop north of the border. The commercial real estate services franchisor recently entered into a partnership with Toronto-based Rock Advisors Inc., a leading residential apartment and student housing brokerage firm, and made its debut in Canada with the establishment of Sperry Van Ness/Rock Advisors Inc.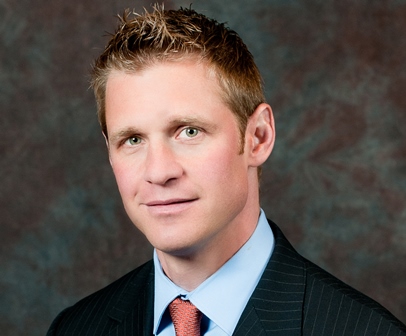 It's all about timing. "We are rapidly progressing towards a borderless market. The attention that commercial real estate as an investment vehicle is receiving throughout the globe is at an all-time high," Kevin Maggiacomo, SVNIC president & CEO, told Commercial Property Executive. "In terms of cross-border deal flow, international trading activity now accounts for more than 30 percent of all transaction volume. That number is growing and SVN intends to be a big part of that growth." SVN is making a start with Canada, and Rock Advisors is the portal.
Rock Advisors brings to the table a 25-year history of representing buyers and sellers in the transaction process, as well as providing services to private capital owners and investors. It's a good match. "Together, we can benefit from each other's experience and energy, generating business that is greater than the sum of its parts," Derek Lobo, CEO of Rock Advisors, said in a prepared statement.With the master franchise agreement in place, SVN/Rock Advisors plans to spread the SVN Difference–the practice of cooperating with competitors for mutual benefit –across Canada by bringing on more brokerage teams. Already SVNIC has received interest from Vancouver, Calgary, Winnipeg, and Ottawa. Lobo expects SVN/Rock Advisors to reach 30 locations in the next seven years.
But SVNIC isn't just going north of the border; it's heading south, too. The company will establish a presence in Mexico in the near future. From SVNIC's perspective, Canada and Mexico aren't so different. "In both Canada and Mexico the commercial real estate brokerage market operates much like the U.S. in that it is largely dysfunctional," Maggiacomo said. "There is a need for a firm like SVN to do what we have done in the U.S., which is being an advocate for the client not the broker."
The company achieves this goal with total transparency of information and its signature compensated cooperation approach, with SVNIC's firms sharing 50 percent of the commission as a rule. "We provide the most advanced marketing platform to our clients, maximizing exposure to the entire industry and ensuring the maximum benefit for a seller or buyer," he added.
SVNIC points to another advantage of being in both Canada and Mexico. "Canadian Investors are the largest foreign owners of U.S. real estate. Mexican investors are also very significant. Many of the businesses and brands are in all three countries," Maggiacomo said. "We see an opportunity for money to now flow in both directions. Our launch Canada and future launch in Mexico will allow SVN Clients access to potential transactions and investors in all North American markets."
And there's more. Canada, Mexico and…Russia. SVNIC is in global expansion mode; the firm has also established a footprint in Russia with the opening of an office in Moscow, setting its sights on U.S. Fortune 500 companies with a presence in the area. "These companies wanted the processes and quality assurance in their transactions and asset management that they have grown to expect in other areas of the world."
SVNIC is just getting started. In 2016, the company plans to add a few more countries to its franchise list. "We are currently working with groups from Germany, England, Italy, the U.A.E. and India," Maggiacomo concluded.
Of course, expansion doesn't have to be geographical. SVNIC has also spread its wings this year with the launch of SVN Hotels, a national hotel brokerage franchise created through a joint venture with Howard Perry and Walston Commercial & Hotel Group. Additionally, the brokerage company partnered with real estate development and property management firm DealPoint Merrill on the formation of an internal private equity firm, SVN DealPoint Merrill Realty Partners