By Jay Maddox, Principal, Avison Young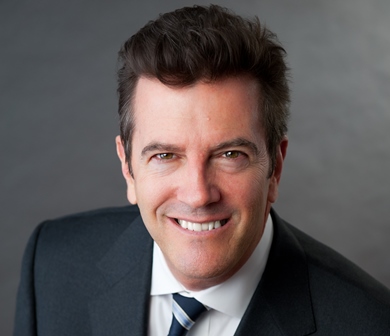 During the Great Recession, government regulators took a big gamble by instructing the commercial banking industry to "delay and pray" on their problem real estate loans, instead of flooding the already distressed property markets with a massive wave of foreclosed properties.  Fortunately, that strategy appears to have worked: by avoiding fire sales and not repeating the sins of the past, the U.S. banking system got healthy again.
However, the other shoe inevitably dropped.  The government has enacted broad regulatory reforms designed to curb excessive risk-taking by banks in order to ensure they would remain adequately capitalized in the event of another catastrophic economic collapse.  (Never mind that the banks were not the worst offenders… most of the excessive risk-taking was driven by investment in risky CMBS, RMBS, CDO's, derivatives and credit default swaps, fueled by the rating agencies.)
The newest wave of regulation affecting real estate took effect in January, and while initially overlooked or misunderstood, the market is just now beginning to feel the impact.  Under the new rules, U.S. banks must hold 50 percent more capital reserves against so-called "high volatility commercial real estate" (HVCRE) loans as compared to other commercial real estate loans.
HVCRE loans include all credit facilities other than permanent loans that finance acquisition, development and construction (ADC) projects, except for: (1) one- to four-unit residential properties (2) qualifying community redevelopments (3) farm land, and (4) commercial real estate projects with an LTV ratio below 80 percent, contributed cash equity before the bank advances funds of at least 15 percent of the "as completed" value, and funds generated by the project may not be distributed for the life of the ADC loan.
As with all regulations, there is ambiguity, conflict and potential loopholes.  However, for the most part, the cards are stacked against the borrower as never before.  Worse, there is no "grandfathering" of existing loans made the year before the regulations went into effect, which means costs on existing loans may potentially be passed along to the borrower.  There are areas where banks can no longer be flexible that are particularly troublesome for borrowers.  For example, appreciated land value can't be counted toward the equity requirement (nor can a pledge of unrelated real estate be treated as collateral) and a new, updated appraisal obtained after the loan closes doesn't change the analysis.
These new regulations may result in curtailment of ADC lending by some commercial banks.  In any event, borrowers can expect some major changes such as: lower going-in LTV ratios; increased up-front cash equity requirements; cash equity as opposed to land equity; requirements to maintain minimum cash equity in the project and limit or prohibit distributions; pressure to obtain takeout financing prior to loan maturity in order to declassify the loan as HVCRE; shorter loan terms; higher interest spreads; and increased syndication or sale of HVCRE loans to other lenders to reduce balance sheet exposure (perhaps resulting in increased loan administration costs).
No doubt savvy lenders and Wall Street will figure out some creative approaches to skirt these new regulations, and some already have.  Construction lending is too important a profit center to eliminate, especially for smaller regional banks.  And, much to developers' relief, there are a number of non-bank, unregulated construction lenders entering the market that offer enticing alternatives such as non-recourse ADC loans with higher proceeds, albeit at a higher cost than a bank loan.  You have to know where to look, and it isn't easy to find them, but they are out there.
There are definitely going to be some speedbumps ahead for high velocity CRE loans, but the party isn't over.