By Laura Calugar
Edgerton, Kan.—Spectrum Brands Hardware and Home Improvement division recently announced its intention to merge operations of two existing distribution centers in Charlotte, N.C., and Mira Loma, Calif., into a single 927,112 square-foot warehouse at Logistics Park Kansas City (LPKC) in Edgerton, Kan. The company will add approximately 315 jobs to the state of Kansas.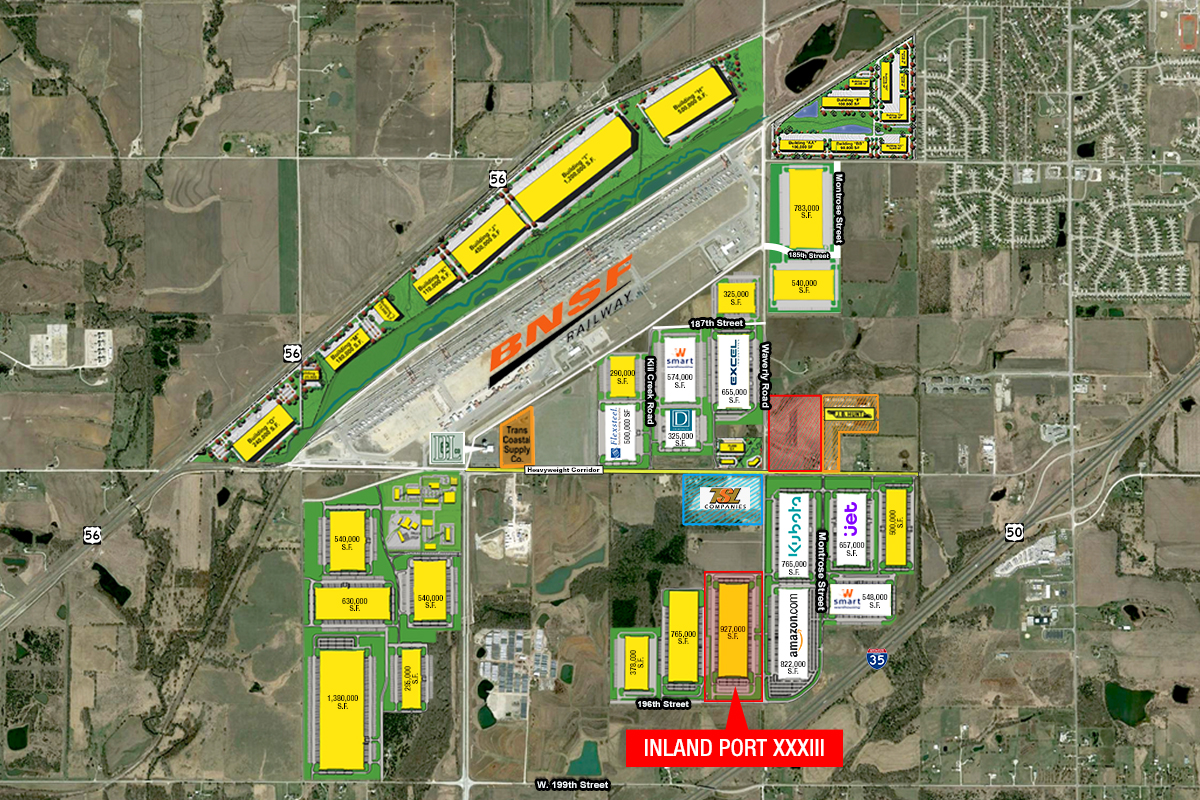 Construction of Spectrum's new facility at LPKC began in March 2016 by NorthPoint Development. This is Kansas City's largest facility ever to be constructed on a speculative basis. Spectrum's new warehouse will be operational in March 2017 and will be known as Inland Port XXXIII. The company will start shipping from the new LPKC distribution center in April.
"Spectrum Brands HHI initiated a study of our existing distribution and fulfillment network in December with the intent of identifying the best option for the business to increase distribution capabilities and service levels, provide room for expansion, reduce overall inventory levels and improve cost management," said Phil Szuba, senior vice president & general manager of Hardware and Home Improvement, in a prepared statement.
Located at 31100 W. 196th St., in Edgerton, a suburb southwest of downtown Kansas City, Inland Port XXXIII will be located near the entrance of the LPKC intermodal facility, which provides international and domestic container service, along with access to a heavy-haul corridor. LPKC is a 1,700-acre master-planned development anchored by BNSF Railway's newest intermodal facility, which opened in 2013.
The project's implementation is contingent upon formal approval of the workforce and equipment, as well as other incentives from state and local organizations. The Kansas Department of Commerce, the Kansas Department of Transportation, BNSF Railway, NorthPoint Development, KCP&L and the City of Edgerton contributed to Spectrum's transition to Inland Port XXXIII.
Image courtesy of NorthPoint Development