By Keith Loria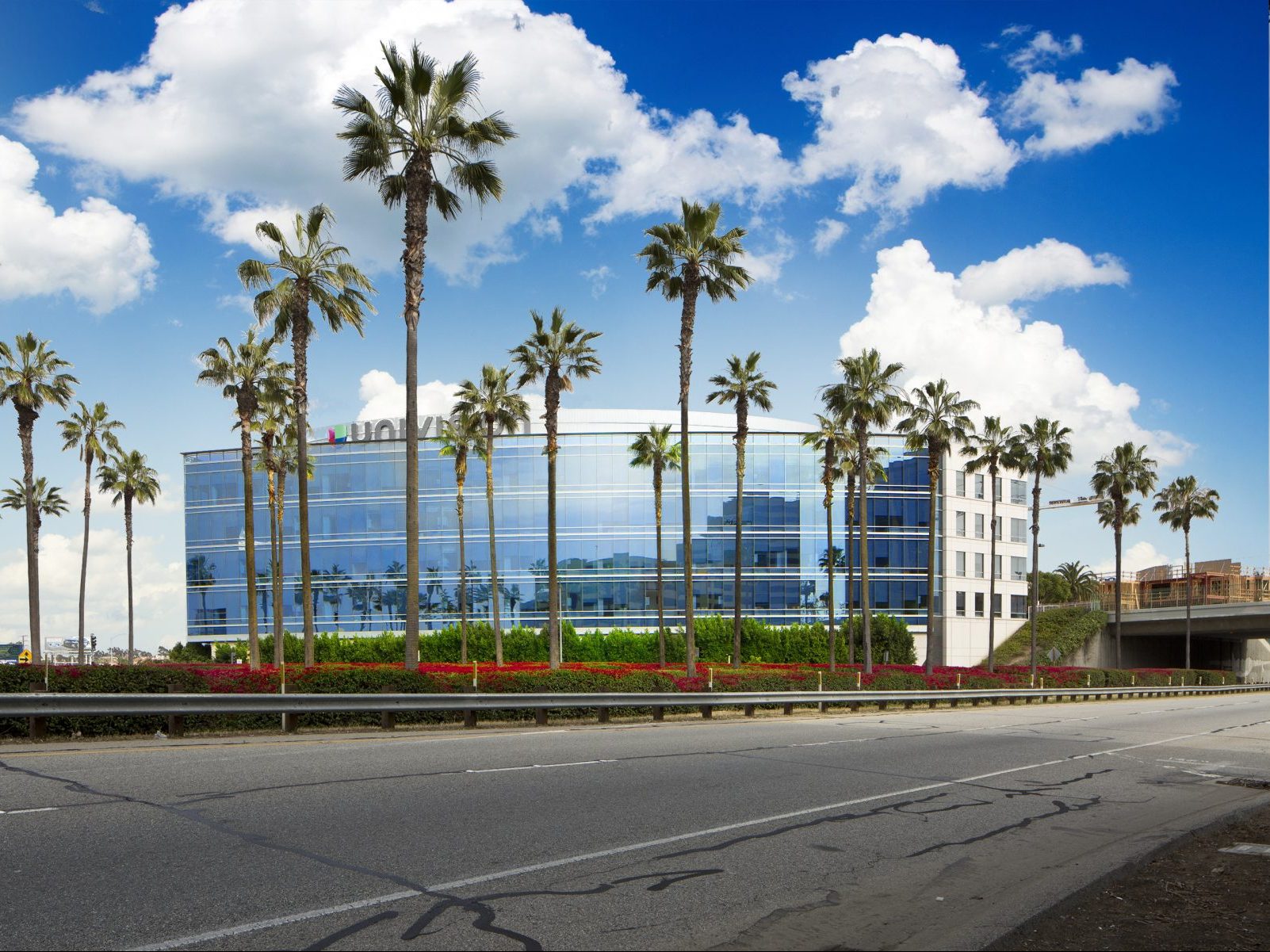 Coworking firm Spaces has signed a new 66,306-square-foot lease at the former Univision building in West Los Angeles with landlord CBRE Global Investors.
"One of the biggest appeals of the property was the ability to lease two contiguous floors in a newly renovated building that features vast outdoor space and terrific signage opportunities," Daniel Rainer, CBRE's senior associate, who represented SPACES in the deal, told Commercial Property Executive. "This lease brings the building to 100 percent leased for the next several years with two fantastic tenants."
Since acquiring the property in 2016, CBRE Global Investors has made numerous renovations on the building, including adding technology to the property's expansive lobby, thus allowing for more tenant interaction. The property was designed with indoor-outdoor ground-floor access and a newly constructed deck, patio and lounge.
Solid location
Situated in L.A.'s Westchester neighborhood at 5999 Center Drive, the building is in close proximity to tech hubs of Playa Vista and Culver City, making it an attractive locale for tenants.
"The location and surrounding neighborhood were major factors," Rainer said. "The location is at the border of numerous submarkets, all of which have had tremendous growth over the past few years. Its proximity to major thriving areas and the evolution of Howard Hughes and Culver Point make it a great location now and for years to come."
The deal represents Spaces' ninth lease in the Los Angeles region, its portfolio totaling 388,986 square feet. Bryan Dunne of CBRE and Kent Handleman of Lincoln Properties represented the landlord in the deal.
Rise of coworking space
A recent coworking study by Yardi Matrix on 20 major markets found 1,166 coworking sites with 26.9 million square feet of space.
According to Rainer, coworking continues to appeal to tenants who are unsure of their immediate office needs and are looking to be flexible and agile, either because they are entering a new market or want to incorporate a combination of long-term and short-term leases.
"Our research shows that coworking space in the Greater Los Angeles region has climbed to about 4 million square feet with local coworking inventory having jumped by 50 percent over the past 24 months," he said. "CBRE's 2018 Americas Occupier Survey revealed more than 70 percent of companies surveyed anticipate using coworking as a strategic solution for flexibility in the next three years. So, this agility concept is here to stay."
In December, Spaces agreed to occupy 103,000 square feet at Brookfield's The Lofts at Manhattan West, signing a 10-year lease. That same month, it made a deal to occupy 37,373 square feet on the second floor of a redevelopment of the former Gateway El Segundo property in El Segundo, Calif.
Image courtesy of CBRE