By Jeffrey Steele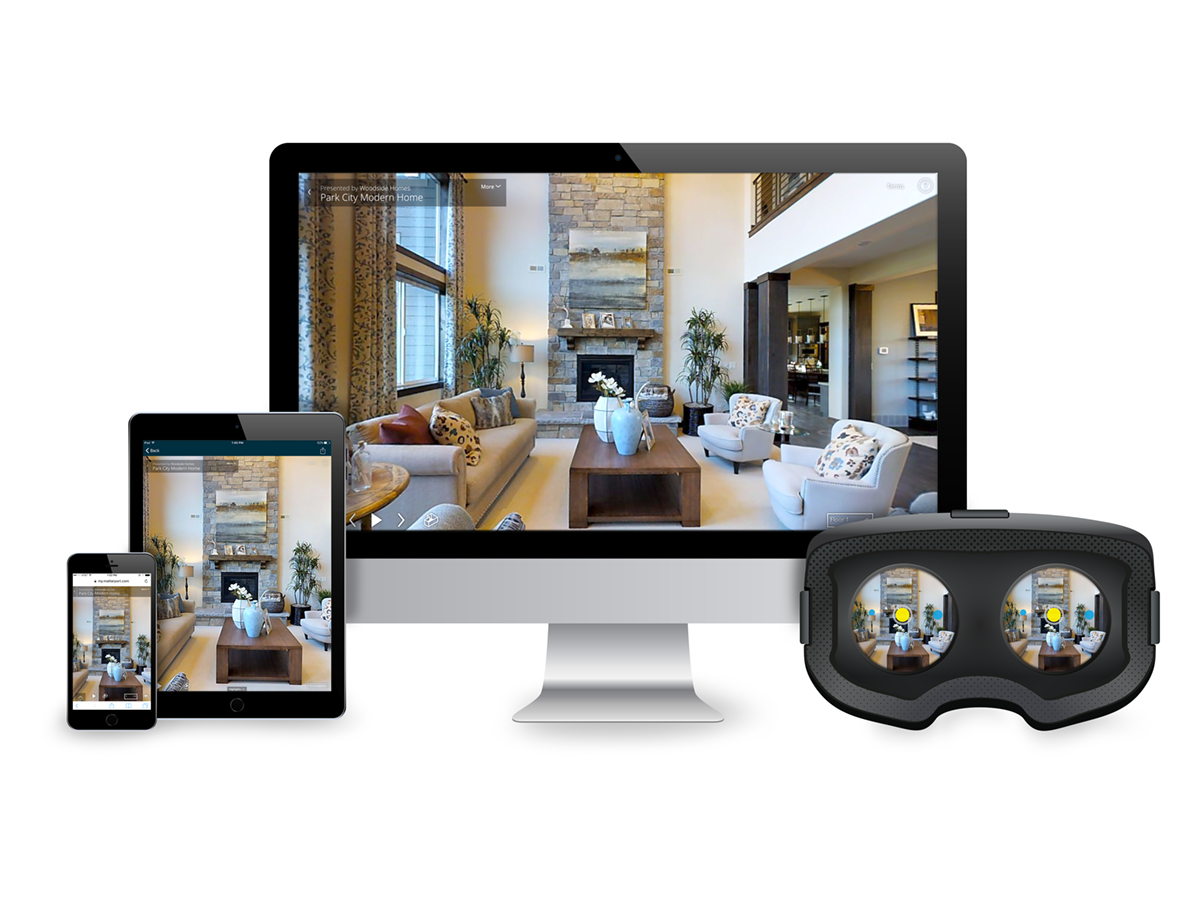 Real estate technology has grown increasingly available and ever more transparent. But the greatest leaps forward may still loom ahead, according to Mike Mullin, president of Totowa, N.J.-based Integrated Business Systems, a boutique real estate technology solutions firm whose most recent release is Imperium Powered by Acumatica.
"I'm as excited as I have ever been about the technology and how we're going to use that technology to bring more value to my clients," he said. "We're pushing the barriers in everything we are doing."
Major changes already underway include greater integration through so-called customer relationship management, or CRM, noted Joe Emison, chief technology officer for Xceligent, which provides commercial real estate data and market analytics.
Other tools are improving leasing and sales analysis, online commercial real estate financing and crowdfunding. There have also been gains benefiting communications and even some seemingly less pragmatic items such as virtual reality tools.
CRM, though, may be undergoing the swiftest advancement, in its integration of formerly siloed data into readily accessible interfaces or dashboards. "There's been a prominent shift toward interconnectivity," Emison observed. "This is reflected by use of open-source platforms and APIs that allow for product integrations, and in turn facilitate a seamless, more efficient workflow for CRE professionals."
An example is Xceligent's own recent integration with CRM tool ClientLook, which is providing the industry with its first such solution offering real-time CRE research intelligence.
Another major development was the January merger of VTS and Hightower, which, noted Kurt Emshousen, chief administrative officer with Transwestern, will create "a more comprehensive product that will give us a more complete view of our customers."
Further Innovations
Mobility is another important area for advancement. Todd Huebsch, industry principal with Yardi Systems Inc., reports mobile devices' growing ubiquity is driving development of applications that can be used on tablets and smartphones to automate specific business processes within commercial real estate.
For example, a tenant discovers a leaking pipe, snaps a photo and uses an app on his mobile device to create a maintenance request, attaching the photo. The property manager uses an app to start a work order and send the request to a technician. The technician uses an app to purchase needed material, sending an approval request to an asset manager, who uses her app to approve or reject the purchase. After an OK is received, the matter is routed back to the tenant for resolution.
"There's an efficiency gain," Huebsch said. "There is an elimination of a certain number of hours in the process, because it's all synchronized through the apps on the mobile devices of the various constituents."
Residential and mixed-use property owner Castle Lanterra achieved another property management improvement via proprietary software it had developed to distill its disparate reports from five property management firms into a single interface that Vice President of Property Management and Operations Jim Brady can use far more easily and efficiently.
On the brokerage front, Xceligent developed Spaceful to improve the leasing process, providing technology and information to help brokers more easily inform and educate their clients. For instance, they can create a digital tourbook that helps the client familiarize themselves with the types of availability that fit their criteria before an actual tour takes place, especially helpful with small to midsize companies that may be less familiar with the real estate market, according to Emison.
Other software trends reflect a transition from science fiction to fact. Mullin recently attended an incubator demo day, emerging impressed with the blending of innovative CRE software development with the Internet of Things to deliver advancements in energy savings and project management. "A new one in that space is called onTarget, with visual project management and 3D renderings showing exactly where the project might be held up," he said, adding, "Cool product."
Tim Jones, co-founder of tech-driven real estate startup Cribspot, is intrigued about virtual reality's potential. His company uses a product called Matterport, which recently released an update enabling virtual tours to be viewed in VR using an iPhone or Android phone and a cardboard headset. VR can also be used to simplify maintenance. "At one of our properties, we had a tenant complain about their heat going out. Our head of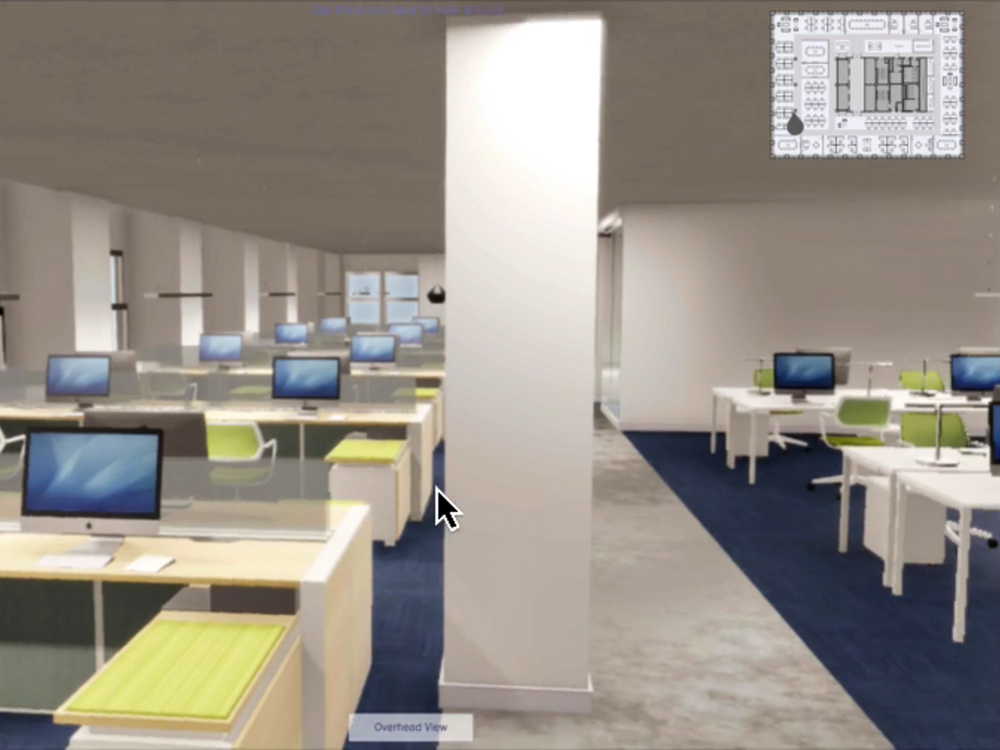 maintenance put on a VR headset, walked through the virtual tour of the property—which he had never set foot in himself—and successfully worked with the tenant to fix a simple issue resolved by some tweaking of a thermostat."
And then there is CBRE, which recently acquired Floored Inc., a provider of 3D models for commercial real estate. Said Mullin: "They can use that tool to better market and be more competitive in the leasing and M&A space."
Focal Points
Despite progress, there remain pain points not yet addressed by software. Mullin believes appraisal and leasing are "broken processes" begging for streamlining by software developers. In leasing, he said, "a lot of commissions are floating around, and owners are looking at how to force some of that money back into their own pockets."
Many software applications over the past several years have focused on helping automate the front-office processes of leasing, maintenance and project management, Huebsch said. But "connecting front office to back office and external, by means of collaborative software, is going to be an ongoing focus," he noted.
What's needed is a distinctly real estate-oriented foray into business intelligence, Emshousen asserted. Having the ability to overlay macroeconomics onto clients' activity to predict trends in their behavior and even help them understand how specific national and global events impact real estate behavior overall would be an important step forward.
"Granted, there are quite a few people who are doing this manually, hiring economists to crunch numbers and draw corollaries between events," he added. "But to be able to do that at the user level would be huge for brokers and property managers. They would be able to better assist their clients in developing real estate strategies by understanding what the players in the market are doing now and likely to do in the future. That would disrupt the normal reaction to market activities, and real estate could have its own predictive modeling and start to drive its own market a little."
But like Mullin and others, he's upbeat about the future. "I'm excited by the number of people getting into real estate technology, and really listening to what folks like us need."
Originally appearing in the March 2017 issue of CPE.