By Adriana Pop, Associate Editor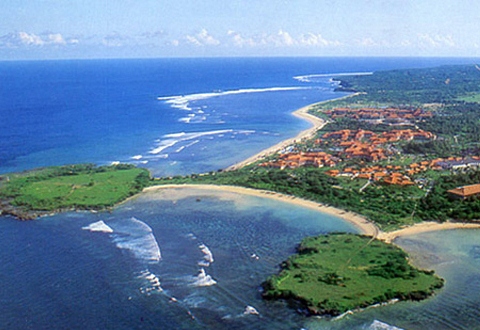 Sofitel Luxury Hotels continues to expand across Southeast Asia with the addition of a new property in Bali, one of the world's most popular holiday destinations.
Sofitel Bali Nusa Dua Beach Resort will be located in BTDC Nusa Dua, about 40 kilometers (25 miles) from Denpasar, the provincial capital of Bali. Upon completion in September, the resort will offer 415 guestrooms including 17 private villas.
Amenities include a ballroom, five meeting rooms, a multi-function room, three restaurants, a bar and a lounge. Guests will also have access to the property's wellness facilities comprised of an infinity pool, a So FIT state-of-the-art fitness center and a So SPA, Sofitel's spa concept.
Sofitel Bali Nusa Dua Beach Resort will operate under the ownership of PT. Griya Pancaloka, a subsidiary of Agung Podomoro Land Tbk. The property is expected to set a new benchmark in Bali's hospitality sector, combining French heritage with the essence of local tradition.
"Sofitel's highly distinctive brand name coupled with its French flair and signature service will play an integral role in attracting guests to the hotel, and we look forward to working with the group to ensure the success of this development," said Bapak Trihatma K. Haliman, president director of PT Agung Podomoro Land.
Senior Vice President, Sofitel Asia Pacific, Markland Blaiklock added: "Sofitel Bali Nusa Dua Beach Resort will be an important addition to the island's growing portfolio of luxury hotels providing guests with perfect service known as cousu main – French for tailor-made service designed to provide all travelers with a unique experience. The addition of this property is also part of our overall growth strategy to have at least 150 hotels in operation by 2015 in key capital cities and major tourist destinations around the world."
Sofitel has streamlined the number of its properties across the world, going from 204 in 2006 to more than 120 in 2012. Over the last two years, the company has focused on increasing the value of its brand with the signing of 30 new management agreements.
Sofitel Luxury Hotels has recently strengthened its presence in Asia Pacific with the opening of four new hotels, including the Sofitel Mumbai BKC, Sofitel Auckland Viaduct, Sofitel Bangkok Sukhumvit and the first Sofitel So in Asia – Sofitel So Bangkok. Southeast Asia's second Sofitel So property is scheduled to open in the second quarter of next year in Singapore.
Like us on facebook: https://www.facebook.com/pages/Commercial-Property-Executive/258033884191