By Paul Rosta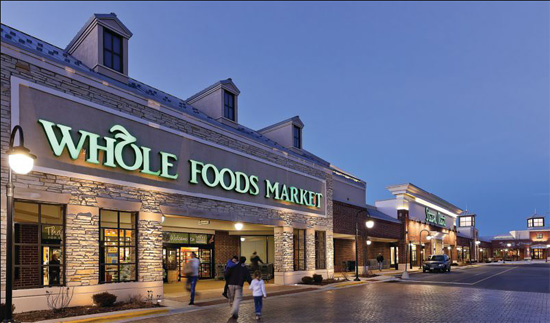 Like most other aspects of property management, investing wisely into assets calls for a balancing act. The recession produced creative cost-saving strategies, yet many owners learned the hard way that depriving an asset of the capital needed to keep it competitive is self-defeating. "Asset preservation is the No. 1 responsibility we have, but at the same time we have to make smart spending decisions and not always take the easy way," contends Sherry Freitas, Wood Partners' vice president for asset management.
And for properties that reverted back to the lender through foreclosure, decisions about investment are all the more complex. More upgrades may be in store this year, as signs of an improving economy encourage businesses to step up their capital investments. A survey of middle-market companies in the Northeast, Mid-Atlantic and Florida sponsored last fall by TD Bank revealed that 17 percent of those firms plan to invest in improving their facilities in 2012. Though this includes expenditures for equipment as well as structure, it suggests that an increasing number of owners are also willing to invest in renovations.
Tactics vary as widely as commercial property types themselves, but the underlying principles of maximizing value and maintaining competitiveness remain the same. Strategic investment in technology is a proven way to create good will and ultimately improve the bottom line. In the multi-family sector, for example, software and social media that keep residents in the loop, enable online rent payments and track maintenance problems efficiently are paying back their investments in spades. "The technology is smart spending because it allows you to communicate more freely with your residents. You're no longer missing them because you left a note on the door," Freitas explained. Anticipating the property's needs is a time-honored but indispensable approach. "We want to be a year ahead, not a year behind," said Mike Barnello, CEO of LaSalle Hotel Properties.
The REIT, which specializes in value-added opportunities, counts on well-considered investment to bring its properties to the next level. Later this year, LaSalle will start a major renovation of the Park Central Hotel, a 934-key property in Midtown Manhattan, which it acquired in January for $396 million.
Between 2004 and 2012, previous ownership invested $33 million in upgrades, yet LaSalle plans to invest as much as $35 million on further improvements. "We want to capture more upscale corporate travel business," Barnello explained. "In order to do so, we need to upgrade the facility." Scheduled for a late 2012 start, the year-long project will target the hotel's lobby, corridors and guest rooms. As the line between conventional asset management and property management continues to blur, owners are more involved than ever in determining the details of investing in the property. Veteran property management executives confirm that their colleagues can expect a greater degree of involvement from clients. And when it comes to budgeting decisions, property managers and owners may not always see eye to eye.
While owners have the last word about where to put resources, though, the more sophisticated give managers a seat at the table and value their input. "Because they're our day–to-day representatives, we like to include them from the get-go," said Tom Ohlson, senior vice president for Grosvenor Americas. Daily interactions with customers and local market knowledge give on-site managers valuable insights that can shape investment decisions.
Such a strategy is rejuvenating a 30-year-old office building in Santa Monica, Calif. The property changed hands last year after the recession triggered a foreclosure. After years of inadequate investment by previous ownership, the property suffered from a tired appearance. As a result, occupancy at the 100,000-square-foot property had plummeted into the 70 percent range. The new owners brought in Jones Lang La- Salle Inc. to take over management and posed a challenge: "How can we make capital improvements that will drive value through leasing?" recalled Michael Prabhu, managing director & head of property management for Jones Lang LaSalle's Southwest region.
In answering that question, the property managers have an ace in the hole: Santa Monica's emergence as "Silicon Beach," a hot spot for technology-related firms. The trend has pushed office vacancy in the city's Downtown submarket to around 4 percent. Jones Lang LaSalle recommended a makeover that would attract cutting-edge firms. A late spring start is scheduled for a $2 million, six-month renovation that will modernize the lobby and corridors. In addition, Prabhu said, allowances for improvements will encourage tenants to build the open, collaborative spaces favored by young technology professionals.
The combination of upgrades and incentives has generated new leases from a variety of tenants, including marketing, media, technology and a European clothing manufacturer. That activity will boost occupancy from about 70 percent to 90 percent, Prabhu estimated.
Staying on Top
A well-timed investment can also keep a strong asset at the top of its game. Last year, Grosvenor Americas decided to refurbish Rice Lake Square, a 250,000-square-foot retail center anchored by a Whole Foods store and located in the upscale Chicago suburb of Wheaton, Ill. The center was well tenanted and in good physical condition. Yet after 22 years of continuous operation—the last seven under Grosvenor's ownership—Rice Lake Square was beginning to look somewhat dated, Ohlson explained. Grosvenor ordered a facelift that included renovated storefront facades, new lighting towers topped by lantern-shaped LED elements, expanded parking and reconfigured traffic exit and egress. For a modest cost of less than $10 million, the project is packing a punch. "It feels like a completely different asset," Ohlson said.
Several tenants have renewed their leases, and the center is attracting new arrivals, like the Potbelly Sandwich Shop, which relocated from a competing center. The stage of a property's lifecycle and its place in the owner's strategy will ultimately shape spending decisions. But whatever the hold time may be, properties should not be shortchanged merely because they could be up for sale soon, Ohlson argues. "Generally, our value-add opportunities are focused toward the long-term fix, regardless of where they are in the life cycle," he said. "The change to the asset has to be a project that makes sense in the long term. … It can't be an improvement that's for the quick fix to get rid of the asset."
When an owner is hesitant to commit to a large-scale upgrade in advance, the property manager can suggest making the investment on a trial basis. Multi-family properties lend themselves particularly well to this strategy. At Windbrooke Crossing, a 256-unit apartment community in Buffalo Grove, Ill., Marquette Cos. is carrying out a phased program to upgrade 50 to 60 units per year as resident vacancies permit. Rather than tackling the entire property, however, Marquette is renovating four units to start with. "If those get absorbed, we'll do another six," said Jim Cunningham, executive vice president & head of Marquette's third-party property management services. As a rule of thumb, Marquette is looking for a markup in the range of 8 to 16 percent for each of the remodeled units.