October 28, 2011
By Barbra Murray, Contributing Editor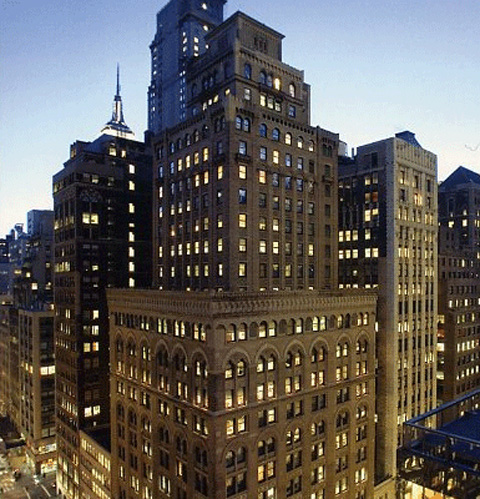 It's been a busy week for SL Green Realty Corp, which, in perhaps its biggest news, signed a deal to sell the leased fee interest at 292 Madison Ave. for $85 million. The agreement comes less than one year after the REIT acquired the fee interest at the 193,000-square-foot office building from Gramercy Capital Corp. for $19.2 million in cash plus the assumption of $59.1 million of mortgage debt.
"Fee interest became somewhat non-strategic when the mortgage debt encumbering the leasehold traded earlier in the year," Andrew W. Mathias, president of SL Green, said during the REIT's third-quarter earnings call yesterday. "The opportunity to exit this position at a profit to our basis and de-leverage as a result, was too compelling to pass up on an asset we consider non-strategic."
Eastdil Secured represented SL Green in the leased fee interest sale at the 26-story tower, originally developed in 1920. The REIT still owns fees at the 354,000-square-foot 2 Herald Square and the 600,000-square-foot Lipstick Building at 885 Third Ave. The 292 Madison disposition will require the lender's approval of the ownership transfer
This week, SL Green also entered into an agreement to sell two retail condominium units at the 100,000-square-foot commercial tower at 141 Fifth Ave. for $46 million. SL Green, which has owned the units in a joint venture partnership with Jeff Sutton since in 2005, expects to pocket $17.5 million on the deal.
But it's not all about selling; the REIT has been doing some buying lately, too.
Earlier this month, SL Green established a joint venture with Stonehenge Partners to buy a group of eight retail assets and 402 multifamily units for $416 million.
And then there's big new leasing new as well. This week the REIT, still the largest New York City office landlord, entered into three lease transactions accounting for nearly 320,000 square feet of office space. SL Green secured a commitment from Beth Israel Medical Center to stay put in its 112,900 square feet at the 1 million-square-foot building at 555 W. 57th St. for another 15 years. Additionally, Bloomingdales signed a 10-year lease for a total expanded occupancy of 147,600 square feet at the 1.5 million square-foot high-rise at 919 Third Ave. And HealthFirst took an additional full floor in a 20-year lease agreement that leaves it with an extra 57,700 square feet for a total occupancy of 229,800 square feet at the 1 million-square-foot 100 Church St. All told, SL Green has inked 60 office leases in Manhattan totaling roughly 1.7 million square feet this year, as of the close of the third quarter.