By Gail Kalinoski, Contributing Editor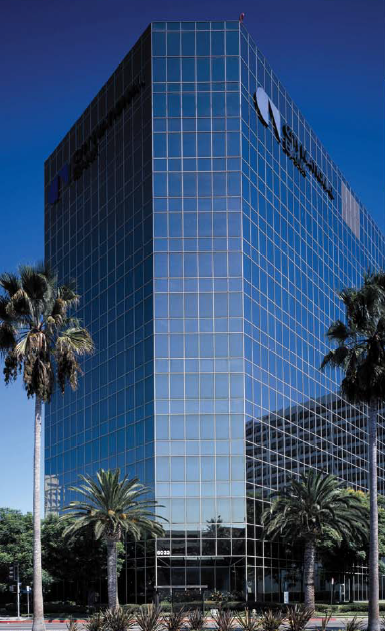 Best known for investments in Manhattan and the New York metro area, SL Green Realty Corp. formed a joint venture to recapitalize a 31- property, 4.5 million-square-foot office portfolio in southern California. With an investment of $85 million, an affiliate of Blackstone Real Estate Partners VII became the majority owner of the JV that also includes Gramercy Capital Corp. and Square Mile Capital Management L.L.C.
Financing on the portfolio that includes properties in Los Angeles, Orange County and San Diego was $746.8 million after the recapitalization.  Assets in the 59-building portfolio include the Los Angeles Corporate Center in Monterey Park, Skyview Center in Los Angeles, 350 South Beverly Hill Drive in Beverly Hills and Carmel Valley Center in San Diego's Del Mar Heights.
Equity Office Properties, a Blackstone affiliate with a Southern California office portfolio of more than 11 million square feet, will be responsible for managing and leasing the properties.
Executives pointed to a recovering office market in Southern California as one of the reasons for participating in the joint venture.
"We believe our investment of capital should allow the portfolio to fully benefit from the continued market recovery," said Jacob Werner, principal in Blackstone's real estate group.
"This portfolio is primed for a rebound," said SL Green Co-Chief Investment Officer David Schonbraun. "This recapitalization permits SL Green to retain upside in a portfolio that will enjoy the benefits of professional management, capital for leasing and an improving Southern California office marketplace."
Research reports note that the region is seeing some improvements in the office market, mainly due to job growth and a tight supply pushing rents up.
"Expected large move-ins will result in declines in vacancy and increased positive absorption by the end of the year. A general lack of speculative development will aid in turning rental rates into positive growth," Cushman & Wakefield noted in its Q2 Market Office Snapshot for Orange County.
Marcus & Millichap said employers are expected to add 52,000 workers in Los Angeles County this year and effective rents should get their biggest boost – up about 1.5 percent – after limited growth in 2011. The firm also said look for more office properties to be up for sale as "more owners face debt maturity and recognize a higher demand for quality assets than several years ago."
SL Green is New York City's largest office landlord. As of June 30, SL Green owned interests in 71 Manhattan office properties and 32 assets in Brooklyn, Queens, Long Island, Westchester County, Connecticut and New Jersey. The REIT also owns interests in debt and preferred equity interests.
The REIT became an owner of the Southern California office properties because it invested in mezzanine debt in the portfolio, which had been purchased for $1.5 billion in 2007 by Cabi Developers, a Mexican real estate company, according to the Wall Street Journal. When Cabi couldn't make a payment, a different group of mezzanine lenders took over the portfolio. This summer, when the debt was maturing, SL Green paid off the loan and took control of the properties, WSJ reported.
"In arranging for this new equity structure, we took advantage of our strong reputation as an investor and benefited from our close existing relationships with many of the other parties involved, including Blackstone," Schonbraun said. "SL Green is now well positioned to recoup its original investment in full, and to benefit from the anticipated upside as well."
The extended $678.8 million mortgage financing was led by New York Life Insurance Co., as the agent, and four lenders – DekaBank Deutsche Girozentrale, Westdeutsch ImmobilienBank AG, Muenchener Hypothekenbank eG and Wells Fargo Bank. Goldman, Sachs & Co. was advisor to SL Green, Gramercy and Square Mile.