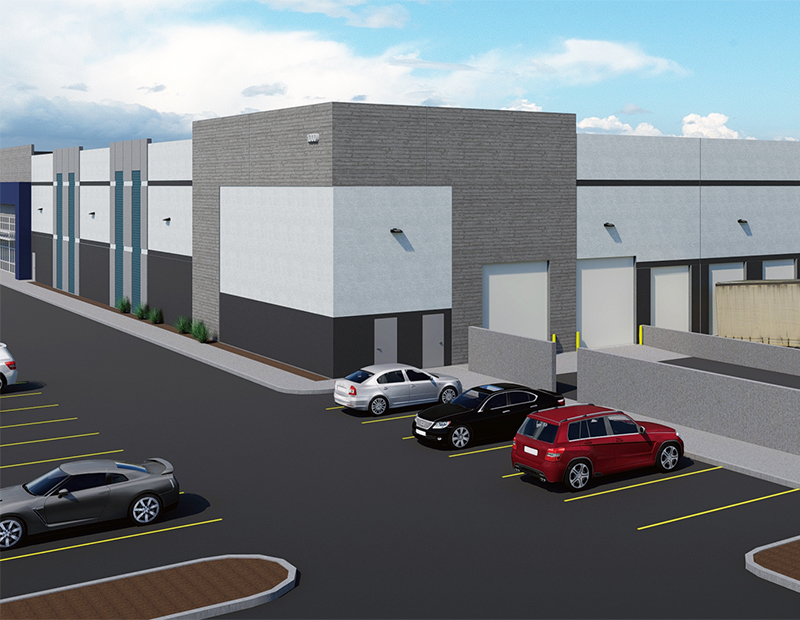 Construction has begun on the first two buildings at SkyBridge Arizona, a massive master-planned development that will include the first joint U.S. and Mexico inland port and customs processing hub. SkyBridge has selected Graycor Construction Co. Inc. for the design-build of an aviation hangar and a flex industrial asset expected to deliver in April 2020 in Mesa, Ariz.
---
READ ALSO: Top 5 Phoenix Submarkets for Office Transactions
---
SkyBridge, which will be located on land in and around the Phoenix-Mesa Gateway Airport, will use Unified Cargo Processing (UCP) to complete on-site cargo inspection and processing, so that shipments between the U.S. and Mexico can be expedited directly to their destinations in Mexico. Mesa Mayor John Giles, in a prepared statement, called SkyBridge Arizona a game changer for e-commerce between the two trading partners. Todd Ostransky, Graycor's Southwest Division vice president, also noted in prepared remarks that Phoenix has long been known as a logistics hub, but SkyBridge will give the region even greater supply chain opportunities.
At build-out, SkyBridge is slated to have 23 buildings totaling 4 million square feet of space. Plans call for 2 million square feet of warehouse space; 200,000 square feet of office space; 1.7 million square feet of light industrial, flex and cargo operations and 100,000 square feet of retail and restaurant space. The development is targeting air cargo, e-commerce, manufacturing and aviation, and defense companies as tenants. It is expected to bring 17,000 jobs to the area, both directly and indirectly.
Strong market boosts spec development
Graycor's first flex industrial building on the 360-acre site will be a speculative development that will have 60,000 square feet of space suitable for light industrial and warehouse use by one or two tenants. It will have 24-foot clear height, up to four docks and storefront entries with administrative offices, conference space and break areas.
The aviation hangar will total 82,500 square feet with four bays each totaling about 18,000 square feet, with approximately 2,500 square feet of administrative and conference space. All bays will have full foam fire suppression systems and the ability to accommodate aircraft as large as a G650 business jet.
Architectural firm ADM Group and engineering firm HilgartWilson will serve as Graycor's design-build partners. Jackie Orcutt and Peter Wentis of CBRE have been selected as the project's exclusive leasing brokers.
Orcutt said in a prepared statement that the first two parcels have been cleared for development by the Federal Aviation Administration. The FAA will be continuing the approval process for the rest of the site. The Arizona Republic newspaper reported it would take about 20 years to complete the large-scale project, located in one of Mesa's opportunity zones. SkyBridge will lease the land from the airport and then lease the completed buildings to tenants.
Mexican customs officials have been working out of a temporary building at the airport for nine months, but will move to SkyBridge when the space is ready, according to the newspaper. The new inland port and customs processing center will pre-clear goods so that they can bypass the process in Mexico, which can take from two days to two weeks to complete.
More Phoenix industrial
Headquartered in Oakbrook Terrace, Ill., Graycor also has a Phoenix office, as well as numerous locations throughout the U.S. In May, Graycor delivered a 569,301-square-foot, Class A logistics building for an Amazon fulfillment center in southwest Phoenix. It was the second and final phase of 10 West Logistics Center, a 1.3 million-square-foot, master-planned bulk distribution park developed by New York Life Real Estate Investors. Two months earlier, Graycor finished construction on the first phase of TEN Distribution Center, a 1.1 million-square-foot speculative industrial project in Phoenix's West Valley area. The building is part of a planned $300 million industrial park by Irwin G. Pasternack AIA + Associates PC.