By Alex Girda, Associate Editor
The sun shines on Phoenix about 310 days every year, and Sky Harbor International Airport is the latest location to turn the rays into electric power. A recently completed installation of 16,000 photovoltaic panels (pictured below) will yield 5.4 megawatts—enough to meet 51 percent of the airport's energy needs, the Arizona Republic reported. SunPower Corp. installed the panels on the roofs of two garages in the airport's East Economy Lot. Airport officials estimate that the installation will save $4.7 million in energy costs during the 20-year contract with SunPower.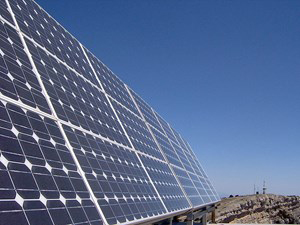 In affordable housing news, Arizona Housing Inc. is planning a spring debut for a Collins Court, a newly renovated 80-unit residential complex near the Metrocenter mall. A $3.8 million loan from the city of Phoenix is financing the makeover of the property formerly named Royal Suites, which Arizona Housing acquired in 2010. The complex was renamed to honor Kevin Collins, a staff member of Central Arizona Shelter Services who was killed by a client.