October 3, 2011
By Nicholas Ziegler, News Editor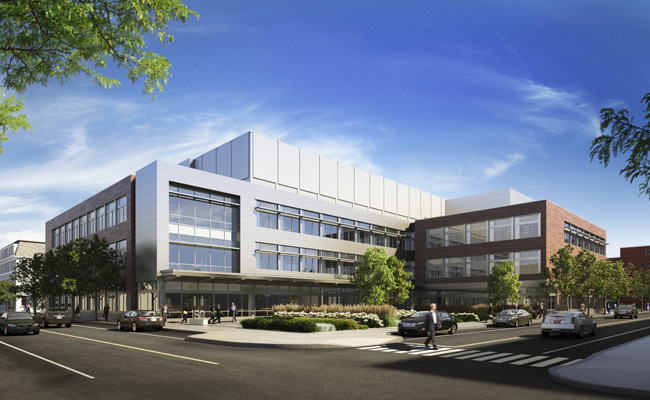 Boston continues to be one of the few hot spots around the country that is seeing both office growth and continued, prolonged investment — especially in the medical arena. Capitalizing on that trend, Skanska USA has announced a $70 million investment in a laboratory and office building in Cambridge, Mass. The project marks Skanska's first investment in the area.
Rather than purchasing existing assets, the firm acquired a 60,000-square-foot parcel of land in November 2010 and contracted the services of Elkus Manfredi Architects to design a three-story, Class A space that meets LEED Gold standards. The project, which will include approximately 120,000 feet of lab space, is 100 percent financed by Skanska.
"We are eager to contribute a world-class lab building to one of the world's leading biotech clusters," Shawn Hurley, executive vice president and regional manager of Skanska, said. "The location in Kendall Square will provide tenants with optimal convenience, offering access to public transportation and immediate proximity to some of the world's leading educational and research institutions and clinical hospitals."
To meet LEED Gold standards, the building will feature large windows to minimize lighting and electricity costs, and the site will include underground storm-water storage and a filtration system.
A recent report by Marcus & Millichap claims that the Boston office market is set to outperform most of the nation in terms of demand for space. Employment continues to be on the rise, and levels are slated to improve by 2 percent in 2011 — creating 49,000 jobs, the largest gain in 11 years. Deliveries on new medical-office properties picked up in the last few years as developers completed nearly 350,000 square feet, expanding inventory by 2.5 percent. But, as those buildings were coming online, landlords still held the upper hand, rising average rental rates in the sector 29 percent to $25.77 per square foot.