By Keith Loria, Contributing Editor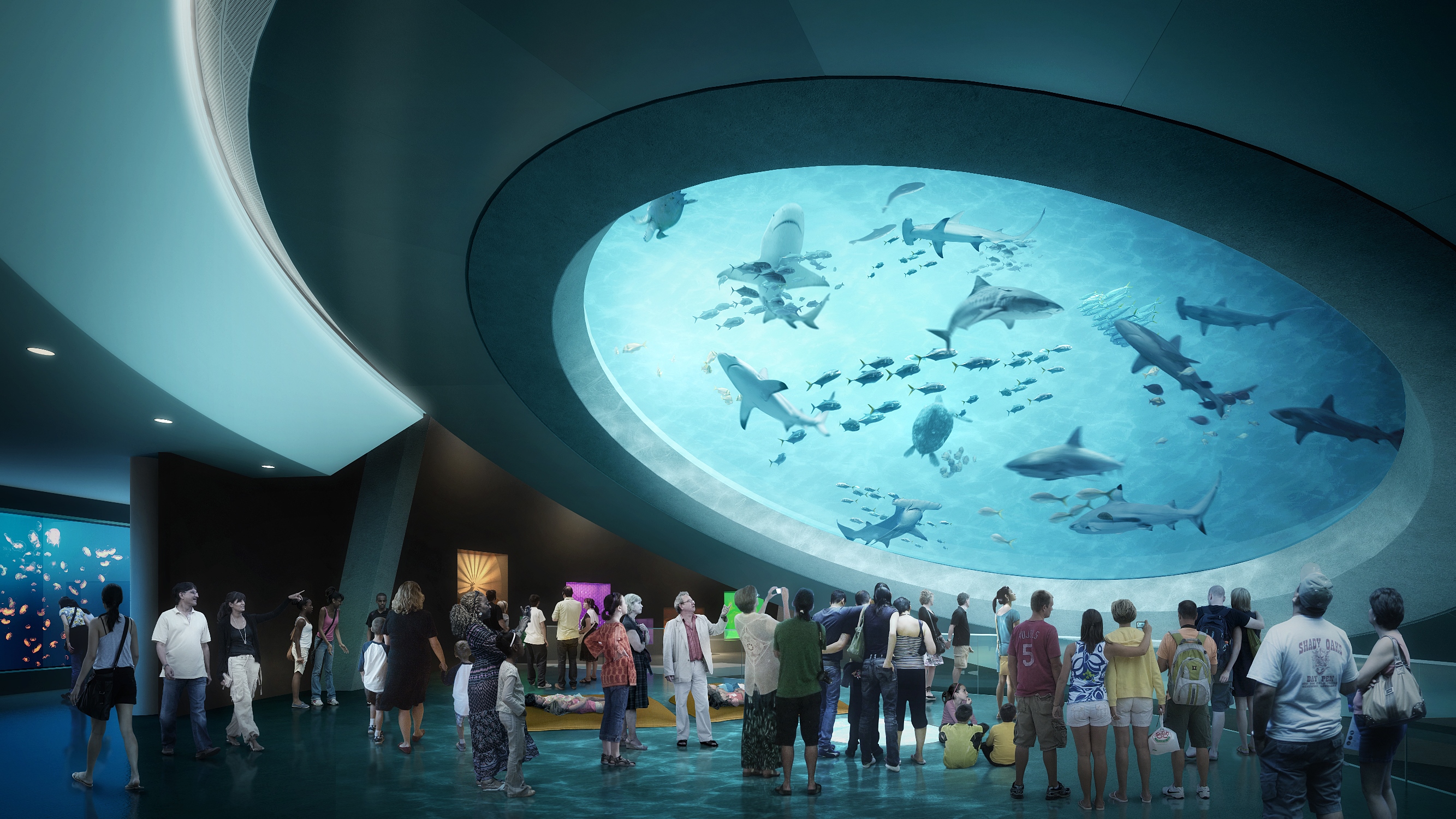 Skanska USA will construct the $101 million Patricia & Phillip Frost Museum of Science in Miami, a 250,000-square-foot cultural anchor that will also include a planetarium, a 500,000-gallon saltwater aquarium, a five-story Innovation Center and café, a sustainable roof with a hydroponic garden, and numerous exhibition galleries.
"The big draw for this museum is that it will have a front-and-center location right on Museum Park in downtown Miami, the cultural gateway to the city," Andy Allen, Skanska USA Building's project director for the site, told Commercial Property Executive. "It's a big building so its physical presence, look and style is going to be an eye catcher."
Combine that with the fact that it's going to include a planetarium building and different interactive programs that will be included inside the museum, in Allen's opinion, it will be a huge draw to people of all ages.
"It's one of the most architecturally significant buildings being built in the country right now, it's really technologically advanced, and some of the construction details—from the half-million gallon martini glass-shaped aquarium tank to the spherical planetarium—those are things you don't run into every day," Allen said. "It takes a little bit sharper edge and ability to get it done the right way."
Expected to be completed in the summer of 2016, the museum will open within the new Museum Park complex, overlooking Biscayne Bay and adjacent to the Pérez Art Museum Miami.
According to Allen, Skanska shies away from the low-dollar residential stuff that doesn't take a lot of expertise, as it wants to construct more complicated and thought-out projects. The Science Museum is a great example of that.
"We do a lot of complicated or higher-add cultural community or municipal-type projects and we focus on that market because we believe that's where we can provide better value to our clients," he added.
Just last week, Skanska announced it was selected to build the $82 million, 375,000-square-foot decorative paint facility in Charleston, S.C., for aerospace giant Boeing. It also won the contract to build Osceola County's planned $270 million Florida Advanced Manufacturing Research Center.
The Frost Museum of Science, accredited by the American Alliance of Museums, is an affiliate of the Smithsonian Institution and a member of the Association of Science and Technology Centers.
"We are trying to differentiate ourselves in the market, especially in South Florida, and targeting healthcare, higher-education, municipality and cultural projects; things where we can bring our talent to the table and provide better service to the client," Allen concluded. "Nationally, we have several projects like this under our belt, and in South Florida we have the Frost Art Museum at FIU, so it's something we are well versed in."