By Keith Loria, Contributing Editor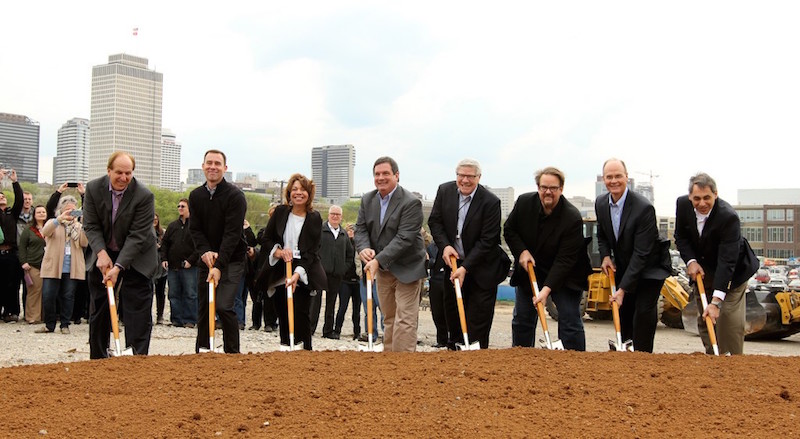 Nashville, Tenn.–Skanska has been selected to manage the construction of Lifeway Christian Resources' new $70 million corporate headquarters, a planned nine-story, 269,000-square-foot office building and 820-car parking garage in Nashville, Tenn.
LifeWay, the publishing arm of the Southern Baptist Convention, celebrated its 125th anniversary with a groundbreaking of the planned site at 11th Avenue North and Jo Johnston Ave., last week.
The project is just the latest in the emerging 32-acre Capitol View campus, a mixed-use urban development in Nashville's central business district. Nashville's downtown skyline will see dramatic change in the next few years with construction of approximately 1,718,000 square feet of Class A office space in the urban core underway and set for delivery within the next 18-24 months.
In its most recent Nashville Office Market Report, Colliers International noted that Nashville's office market is firing on all cylinders, and the technology and healthcare sectors helped fuel this momentum throughout 2015 and will continue to do so in 2016.
ULI's Emerging Trends in Real Estate 2016 Survey even named Nashville the No. 7 U.S. Office Market to Watch in 2016.
Skanska is one of the world's leading project development and construction groups with expertise in construction, development of commercial and residential premises, and public-private partnerships projects.
LifeWay plans to move 1,100 corporate employees to the new headquarters in late 2017 or early 2018.