By IvyLee Rosario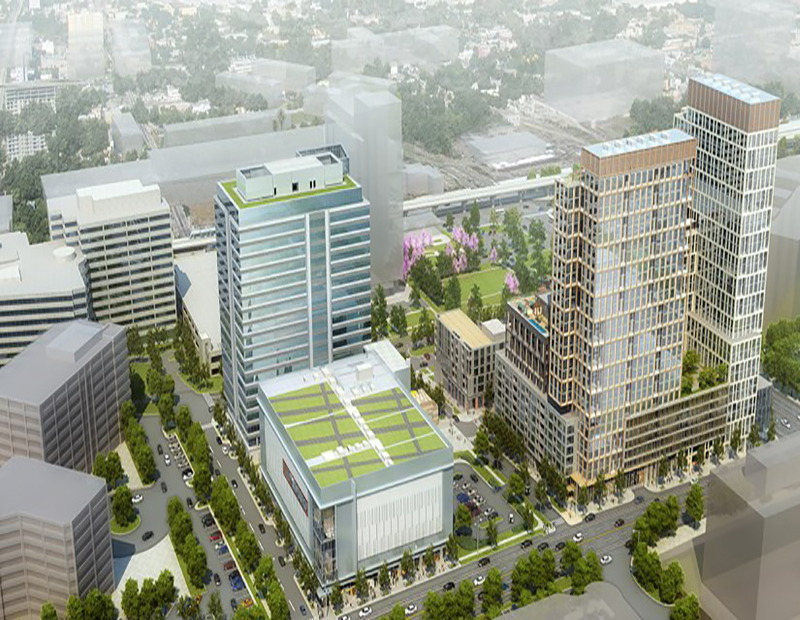 Skanska signed a $167 million contract with the Meridian Group and Rockefeller Group to develop a new office building and movie theater in Tysons Corner, Va. 
The company will build a 20-story, 468,000-square-foot Class A office property and 108,000-square-foot theater. The two assets will be constructed above a shared below-grade parking garage encompassing five levels. 
Construction has already begun and the development is scheduled for completion in October of 2018. The office property is aiming for LEED Gold certification. Meridian and Rockefeller also partnered up on Boro Tower, a 437,000-square-foot trophy office building, also in Tysons. 
Image courtesy of Skanska