May 17, 2010
By Allison Landa, News Editor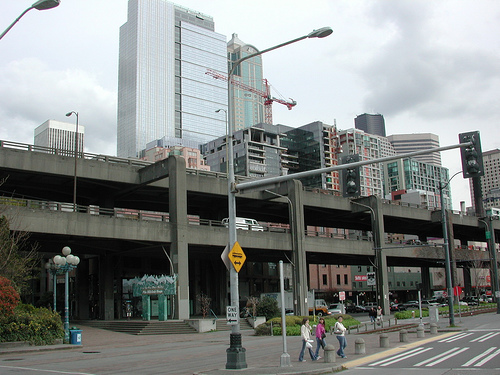 Skanska USA has been awarded its first road assignment in the northwestern United States. The Swedish development and construction firm will build the $115 million Alaskan Way Viaduct in Seattle, a 0.8-mile stretch on the southern section of the Alaskan Way on the State Route 99 bypass in downtown Seattle.
The project, which will be jointly conducted by Skanska USA Building and Skanska USA Civil, is on behalf of the Washington State Department of Transportation. Work is slated to begin in summer and finish by 2013.
"It is our strategic intention to also become established within infrastructure construction and civil engineering in this expansive region, where we have a long tradition of building construction," Skanska executive vice president Mike McNally said when announcing the news.
Skanska is no stranger to the Pacific Northwest. In 2008, it was awarded the construction management contract for an addition to the Virginia Mason Medical Center in Seattle, a $114 million project which entailed building a new 247,570-square-foot facility.
Skanska USA is headquartered in New York City and has approximately 7,000 employees. Its 2009 revenues were approximately $5.7 billion.