By Alex Girda, Associate Editor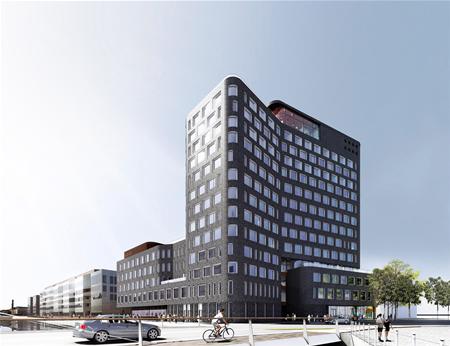 One of the largest project development and construction groups Skanska will build three new projects across Europe.  One of these developments will cost $42 million and take shape in the capital of the Czech Republic; another project in London will cost $93 million; and a $104-million project will be developed in the Swedish city of Malmö.
Skanska has committed a massive $104 million to the Tyfonen project in Malmö. The commercial development will offer a total of 237,000 square feet of space with 14 floors, and will include hospitality facilities, one of which has already been locked down by Story Hotel in a 15-year deal for 45,000 square feet. The construction will also include office space and public areas. According to a press statement released by the company, the construction contract is worth $73.4 million and will be included in the order bookings for Skanska's Sweden office for the fourth quarter of 2013. Construction at the site near the Malmö Central Station begins next year, with completion set for 2016.
The London project that Skanska is building will be located at Monument Street, in the capital of the U.K. Skanska's U.K. division will conduct building duties at the project dubbed The Monument Building. Totaling approximately 91,000 square feet of space, the office property will also include a ground floor retail component of around 4,500 square feet. The developer is planning a sustainable office property at the site with designs set for BREEAM rating of Excellent, including LED lighting, cycle parking and a roof deck with photovoltaic panels. The development process will cost Skanska about $54 million, with completion aimed at the fourth quarter of 2015.
The last of the three recently announced development projects is the Corso Court office project in Prague, Czech Republic. The Swedish developer will invest a total of $42 million in the facility. When completed, Corso Court will offer tenants 182,000 square feet of space, in a LEED Gold-certified facility. Sustainable features at the site will include a high-performance façade and a host of environmental features inside the building.