By Keith Loria, Contributing Editor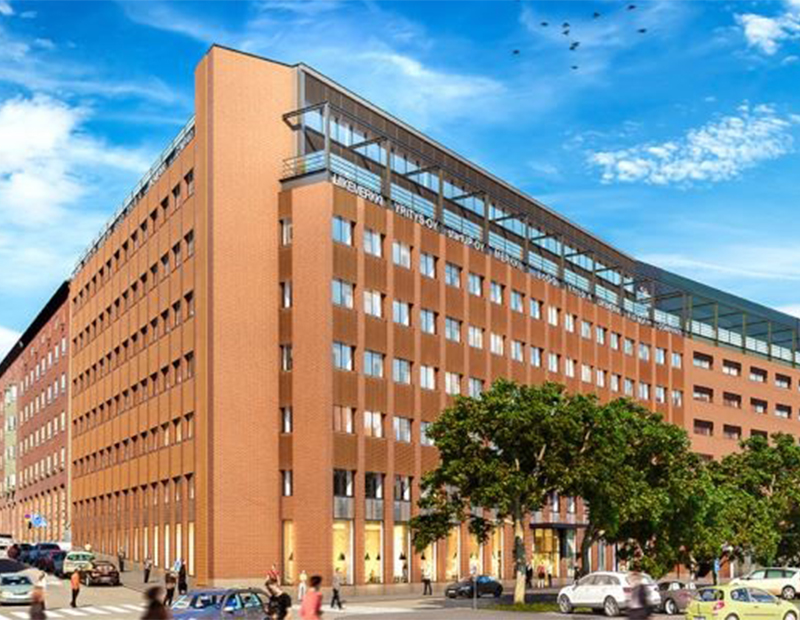 Senate Properties has acquired K6, a 129,166-square-foot office building currently under construction in Helsinki, Finland, from Skanska Commercial Development Finland, for approximately $62 million.
"This transaction is a perfect fit with the company philosophy of Skanska as a whole and that of Skanska CDF," Antti Nousiainen Skanska CDF's director, told Commercial Property Executive. "The unit develops sustainable commercial property projects in select home markets in prime locations. This building is located in a very good spot in Helsinki, close to services and has excellent connections to downtown Helsinki."
When finished, expected sometime in the summer of 2019, the K6 building will complete a block where various renovation and new construction projects have been carried out over the last 25 years. The property has been designed to fulfill the requirements of a modern working environment and is set to achieve LEED Gold certification.
Synergy in Area
The area in question is a former industrial site, with some visual characteristics from that era. The building will feature modern facilities that enable activity-based working, fitting perfectly in its red-brick surroundings.
According to the representative of the buyer—Petri Turku, regional manager of Senate Properties, the K6 building supports further development of office space within the campus, in areas that Senate Properties already owns. For instance, the K6 property is located next door to a building owned by the company and can be structurally combined to it.
"For Senate Properties, the location has special appeal because of its office spaces next door, and in general, one could say that this kind of office spaces that are located in the existing vibrant city structure, with services and traffic connections close by, help many organizations to attract talented professionals to come and work for them," Nousiainen said. "The entity that will be thus formed will bring synergy benefits—for example the maintenance and services provided for the tenants."
In accordance with Skanska's business model, Nousiainen said the company will invest the profits generated by the transaction in new projects. "This generates an excellent return on invested capital," he said. "These investments also create new contracts for the construction stream that generate a profit."
Skanska is a leading development and construction company in the Nordics, with approximately 15,000 employees in its Nordic operations.
In January, Skanska signed a $41 million contract to construct a seven-story high-rise building of more than 129,000 square feet in Karlskrona, Sweden, slated for completion in February 2020. In October, Skanska sold a nursing home under construction in Gothenburg, Sweden for $29 million to Northern Horizon.
Image courtesy of Skanska