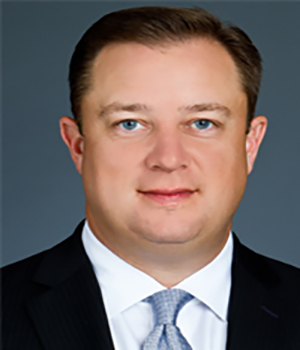 Skanska appointed Robert Ward as president & CEO for Skanska USA Commercial Development. Ward will oversee the company's commercial and multifamily development operations. Succeeding Shawn Hurley, Ward will join the USA senior leadership team and report to Skanska AB Executive Vice President Claes Larsson. 
Development & Construction Experience 
Ward has more than two decades of experience, recently serving as chief operating officer for Skanska USA Commercial Development. In that position, he evaluated all project investments, refined the national leasing and customer strategy, explored new market opportunities and managed the group's professional service functions. 
He also served as both executive vice president of development operations in D.C. and the interim EVP of development operations in Houston. In D.C., Ward oversaw the acquisition of more than 1.5 million square feet of office and multifamily development rights. In Houston, Ward helped secure Bank of America as the anchor tenant for Skanska's Capitol Tower project, kicking off the 754,000 square-foot office tower project in the city's downtown.
Ward is a member of the board of directors of Skanska Commercial Development Europe; the board of trustees of the Federal City Council; the Washington, D.C. Developer Roundtable; and the board of directors of the First Tee of Washington, D.C. 
"I am excited to welcome Rob to his new role and look forward to his contributions as part of Skanska's U.S. leadership team," said Anders Danielsson, president & CEO of Skanska USA, in prepared remarks. "In a variety of roles, Rob has been instrumental in the growth of our commercial development business in the United States and his knowledge of our markets and the real estate industry will make for a seamless transition."
Image courtesy of Skanska