By Barbra Murray, Contributing Editor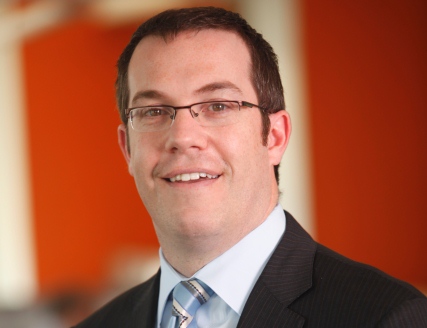 Boston remains high on Skanska USA Commercial Development Inc.'s radar and the company has just made another move toward increasing its presence in the city. Skanska recently shelled out $33 million to acquire Parcel L1 and its development rights for the creation of a 455,000-square-foot office building at the 23-acre Seaport Square master-planned project.
Skanska USA purchased Parcel L1 from MS Boston Seaport L.L.C., a team consisting of Morgan Stanley and Boston Global Investors which, along with WS Development, serve as the masterminds behind the massive Seaport Square endeavor.
With the closing of the transaction and a $4.5 million contribution to Seaport Square's public realm improvements, Skanska USA has paved the way to move forward with the next steps of bringing the Parcel L1 project to fruition. "Right now we're focused on building the development team and designing and planning a highly sustainable, highly efficient Class A office building," Shawn Hurley, an executive VP with Skanska USA, told Commercial Property Executive.
WS Development has already come aboard to oversee development of the approximately 20,000 square feet of ground-level retail space that will adorn the office tower, which will be designed to achieve LEED Gold certification from the U.S. Green Building Council. It is far too early for Skanska USA to determine a construction start or completion date; however, the company is confident that the market will be able to absorb the space that will be part of the 1.3 million square feet of office accommodations at the 6.3 million-square-foot, mixed-use Seaport Square. It's about current and impending demand.
"[The area] is anchored by an existing neighborhood in the Fort Point so it has the heartbeat already there," Hurley said. "And then there are just so many things to talk about. You can talk about the Waterfront and the Harbor Walk; you can talk about access to public transportation–the Silver Line, the Red Line, the commuter rail, Amtrak. You can speak of access to Interstate 90 and 93. It's probably the easiest area in the City of Boston to access from the north, south and west."
Over the years, the City has certainly invested more than a few dollars in infrastructure improvements and new construction that have greatly impacted this section of Boston, namely the mega-multi-billion-dollar Central Artery/Third Harbor Tunnel Project, or the Big Dig.
And there's more to justify plans for more office space in the Innovation District submarket. "You just look at all the companies, restaurants, residential that's happening right now," he said. "[Consider] the new things happening combined with what's already there, and it's really a dynamic submarket in an area that we think is going to continue to grow and foster new opportunities."
It seems Skanska can't get enough of Beantown. The company recently wrapped up development of its first Boston-area project, a 123,000-square-foot office and lab building at 150 Second St. in Cambridge, and it has managed to snap up quite a few developable sites, despite the fact that, as Hurley pointed out, "it is relatively difficult to come by land." Skanska USA purchased Parcel K, located just across from Parcel L1, in a partnership with Twining Properties for the development of the 350-unit Watermark Seaport apartment community.  And the real estate concern also snapped up the site at 1350 Boylston St. in Boston.
Skanska USA has focused on a few sections of metropolitan Boston. Seaport Square, Cambridge, Back Bay and Fenway are all submarkets that have grabbed the company's attention. "These are areas that have a high level of interest right now in terms of residents and companies," Hurley added. "They are 24-7 areas and we feel there are a lot of opportunities in the future."