January 2, 2012
By Barbra Murray, Contributing Editor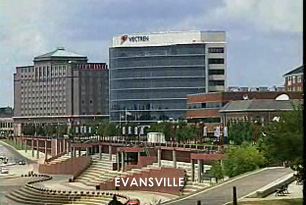 Taking a big step in enhancing its civil business unit, Skanska USA has acquired Industrial Contractors Inc. for $135 million. The purchase of the Evansville, Ind.-headquartered contractor, a leader in the commercial, industrial and power markets, allows Skanska to enter the industrial sector in the Midwest and further enhance its presence in the energy sector.
The transaction included Skanska's acquisition of ICI's affiliate companies Professional Consultants Inc., Tri-State Refractories Corp., and Industrial Equipment Inc. Established in 1964, ICI has become a force in the Midwestern construction arena in its three areas of business: power and energy, commercial and light industrial and heavy industrial. Past ICI projects include work at American Electric Power Rockport in Rockport, Ind., and in the commercial sector, the $85.4 million, 260,000-square-foot Deaconess Gateway Hospital in Newburgh, Ind. The company closes 2011 with annual revenues totaling approximately $500 million.
"Our strategy has always been to increase our portfolio of services and expand our geographic footprint in the Midwest," Richard Cavallaro, president of Skanska USA Civil. "The region is the manufacturing and industrial hub of the US, and home to some of the largest electrical power generating facilities in the country." Skanska and its newly acquired division will also focus their efforts on construction projects in the higher education, healthcare and pharmaceutical industries.
With the merger, ICI is reborn as Industrial Contractors Skanska and becomes a unit of Skanska USA Civil, making up one-third of the business. It's a blending of two companies with a history in high-profile projects and mirroring cultures. Part of that culture includes, as ICI chairman and CEO Alan Braun describes it, a "family feel." Braun, who will stay aboard as an active advisor to ICS's Midwest operations Skanska's national civil operation, is a standard-bearer of the concept, as he is the son of the founder of ICI, Charles Braun.
Skanska USA is a subsidiary of Stockholm-based Skanska AB, which expanded its construction business footprint in other parts of the world this year. Earlier this month, Skanska Poland entered into an agreement to acquire 100 percent of the shares of PUDiZ Group, a leading road construction company in the region. And in October, Skanska Finland signed on to purchase Soraset Yhtiöt Oy, a civil construction firm, in an all-share transaction. Financial specifics of Skanska USA's acquisition of ICI have not been publicized.