By Suzann D. Silverman, Editor-in-Chief
This year, CPE introduced a new awards program, the Distinguished Achievement Awards, to recognize outstanding deals, projects and strategies of 2010. Submissions underwent a vigorous judging process, and those that stood out are truly remarkable in their achievement and contribution to their markets.
We would like to thank all of those who responded to the call for entries. All carried some merit, and ultimately our judges selected winners for Best Lease, Best Sale and Best Project. The following offers details on our first- and second-place awardees, all of which demonstrated very significant achievements.
Our panel of judges took their job very seriously, considering among the criteria the deals and projects themselves, the markets in which they were achieved and the challenges brought on by the difficult economy. Judges included Jahn Brodwin, senior managing director of real estate advisory for FTI Consulting; Matt Bruck, managing director at McDuff Advisors L.L.C., partner at McDuff Capital and former managing director of RICS Americas; Dan Fasulo, managing director of Real Capital Analytics Inc.; Constantine Kontokosta, director of the Center for the Sustainable Built Environment at New York University's Schack Institute of Real Estate and principal & founder of The KACE Group; and Dennis Yeskey, senior advisor at AlixPartners L.L.P.
---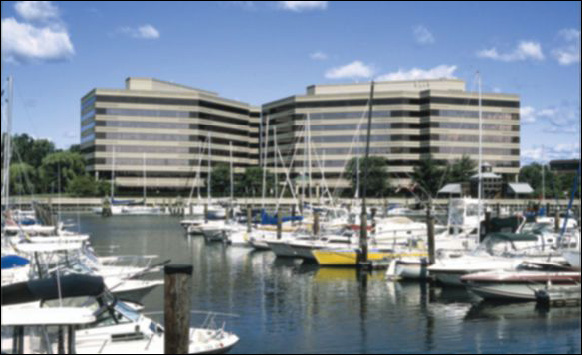 BEST LEASE: FIRST PLACE
Tenant: Starwood Hotels & Resorts Worldwide Inc.
Landlord/Property: Building & Land Technology and Lubert-Adler/ 333 Ludlow St., Stamford Harbor Plaza, Stamford, Conn.
Brokers: Neal Golden, Ross Perlman and John Goodkind, Newmark Knight Frank
Size of Lease: Approximately 300,000 square feet
Size of Property: 423,394 square feet; was 61 percent vacant
The Story: In a deal that took four years to complete, Starwood will be moving its headquarters from its longtime location in White Plains, N.Y., to the new Harbor Point mixed-use development in nearby Stamford, Conn.'s South End. The Newmark-brokered deal started with a wide-ranging site search and ended with multiple financial incentives and reduced occupancy costs. Occupancy is planned for 2012
Judges Praised: The deal's complexity, the public-private aspects, the long nationwide search, its contribution to urban redevelopment and economic development, its location in a transit-oriented development, its size and its sustainability. One of the only major tenants to move around in the Northern New York City suburbs during the economic downturn, Starwood "legitimized the neighborhood. … They took advantage of a tough environment to get the deal done."
Submitted by: Newmark Knight Frank
---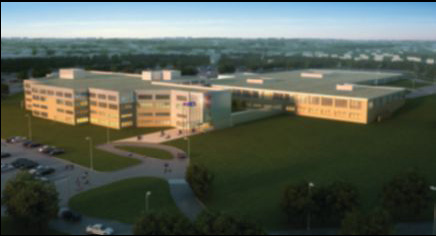 BEST LEASE: SECOND PLACE
Tenant: Defense Health Headquarters
Landlord/Property: GBA Associates; 7700 Arlington Blvd., Falls Church, Va.
Brokers: Cushman & Wakefield Inc. for landlord; CB Richard Ellis Group Inc. for tenant
Size of Lease/Property: 668,285 square feet
Length of Lease: 15 years
The Story: With tenant Raytheon vacating the property by Dec. 31, 2010, after 30 years, landlord GBA Associates sought a replacement. Broker Cushman & Wakefield identified the Department of Defense but had to contend with a number of obstacles before convincing the General Services Administration it could meet BRAC 2005 guidelines and be considered a candidate for the consolidation of 13 owned and leased locations, spanning ground from Washington, D.C., to Texas, into one property inside the Beltway. It successfully fought two protests, the first by an existing lessor and the second by a losing competitor, at both the GAO and Court of Federal Claims levels, and finally ran a "stealth" mission to win the lease over Victory Center, the one option considered able to meet government requirements. With a legally mandated occupancy deadline, GBA invested between $1 million and $1.5 million to keep the process moving forward during this questionable time.
Judges Praised: The speed of execution, especially considering the need to navigate government bodies; consolidation of such a large number of offices; adaptive reuse of the asset; its standing as the largest lease in the market for the year.
Submitted by: Cushman & Wakefield Inc.
---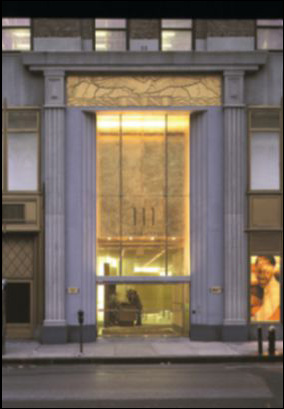 BEST SALE: FIRST PLACE
Buyer: Google Inc.
Sellers: Jamestown Properties, Taconic Investment Partners and New York State Common Retirement Fund
Property: 111 Eighth Ave., New York City
Broker: Eastdil Secured
Size of Property: 2.9 million square feet
Occupancy at Time of Sale: 98 percent
Asking Price: $2 billion (selling price reported to be $1.9 billion)
Cap Rate: Reported at 5.25 percent
Lender: Reportedly all cash
The Story: The Jamestown 25 private investment fund joined Taconic Investment Partners and the New York State Common Retirement Fund as majority owner in early 2004. Jamestown and Taconic worked to complete a $68 million building-improvement plan designed to transform the Chelsea-located property into a Class A alternative to Midtown office space, with base-building renovations, an overhaul of the vertical transportation systems and other upgrades, as well as lease-up to 98 percent. Net operating income increased by more than 70 percent, and the owners were able to sell the property ahead of schedule. When Google purchased the property for its headquarters, Jamestown realized a return that was more than double its initial equity investment.
Judges Praised: The Google purchase gave the Chelsea/Meatpacking District meaning as an office market. The property was advantageous for a technology user, as a carrier hotel and entry point for telecommunications wiring into the market. Google paid full market value, a win for the sellers, yet competed with some of the largest real estate investors and "kind of pre-empted the process."
Submitted by: Jamestown
---
BEST SALE: SECOND PLACE
Buyer: Tishman Speyer
Seller: Mesirow Financial
Property: 353 N. Clark, Chicago
Brokers: Bruce Miller, Jim Postweiler, Jascint Vukelich, Nooshin Felsenthal, Dave Hendrickson, Mike Melody and Jimmy Board of Jones Lang LaSalle Inc.
Size of Property: 1.2 million square feet
Occupancy at Time of Sale: 79 percent
Selling Price: $385.5 million
Property NOI: $21.9 million
Lender: Deutsche Bank
The Story: Tishman Speyer scored a coup with the purchase of 353 N. Clark, which closed in December 2010. Mesirow Financial Real Estate developed the office building in 2009 and launched strongly, but leasing stalled at 79 percent, and the owner, unable to meet lender Hypo Real Estate Holding's construction loan deadlines, was forced to sell quickly. Tishman Speyer snapped up the property for a price that was reportedly lower than the cost of construction. The brokerage team secured a large single CMBS loan, part of a package that satisfied nearly the entire debt stack, allowing for the second-largest purchase in the city's CBD last year. Anchor tenants include Mesirow Financial and law firm Jenner & Block. The property stands at 46 floors, with 214 underground parking spaces and a number of amenities.
Judges Praised: A bond-like asset; the first CMBS deal in the city following Lehman Brothers' demise; Tishman paid an aggressive price for a property with some vacancy, which was risky in 2010, but it allowed the investor to make a comeback in the market.
Submitted by: Jones Lang LaSalle Inc.
---
BEST PROJECT: FIRST PLACE
Project: CityCenter, Las Vegas
Project Type: Mixed-Use
Owners/Developers/Financiers: MGM Resorts International and Dubai World
Date Construction Completed: July 2010
Total Cost of Project: $9 billion
Project Size: 18 million square feet on 67 acres (4,004-room ARIA Resort & Casino; 1,495-suite Vdara Hotel & Spa; 47-story, 392-room Mandarin Oriental; two-building, 37-story Veer Towers; 500,000-square-foot Crystals retail and entertainment district)
The Story: The developers set out to "raise the bar" in Las Vegas by creating an urban metropolis on the Strip, with three goals: Make it transformative in design, sustainable in construction and practice, and the platform for the city's most dynamic public space. The largest private construction project in the world within a single development, it brought together eight internationally noted architectural firms, 45 interior designers and hundreds of expert consultants. It won six LEED Gold certifications, the 2010 Earth-Minded Award and the 2009 FSC Award. It established the city's first major permanent collection of art integrated into a public space, and ARIA assembled many of the country's top chefs and restaurateurs and incorporated Control4 Corp. personalized automation for each guestroom.
Judges Praised: The developers' success with such a huge project, a tremendous boost to the Las Vegas economy; MGM's ability to convince Dubai World to recapitalize the project. A big construction job creator, mixed-use and green. Libeskind's retail center is "spectacular." Overall center is "really interesting, not just Las Vegas architecture," which upgrades the market.
Submitted by: MGM Resorts International
---
BEST PROJECT: SECOND PLACE
Project: Constitution Square, Washington, D.C.
Project Type: Mixed-Use
Owners/Investors: StonebridgeCarras and Walton Street Capital
Developer: StonebridgeCarras
Date Construction Completed: One Constitution Square: Feb. 25, 2010; Two Constitution Square: April 9, 2010; Flats 130: Oct. 6, 2010
Total Cost of Project: $600 million
Project Size: 2.5 million square feet on 6.9 acres (340,000-square-foot One Constitution Square; 589,000-square-foot Two Constitution Square; 440-unit Flats 130; 50,000-square-foot Harris Teeter)
The Story: Constitution Square transformed an industrial rail yard into a mixed-use heart for the emerging NoMa district. Financed at $425 million in 2008, the project moved forward despite the economy's collapse, achieving $350 million in construction financing and partnering with the federal and district governments and private property owners. A 50,000-square-foot Harris Teeter grocery store was followed by a 200-room Hilton Garden Inn and a 575,000-square-foot office commitment by the U.S. Department of Justice, the GSA's headquarters and additional retailers. Sixty percent of the Flats 130 luxury apartments have been rented, with construction underway for a new headquarters for the U.S. Bureau of Alcohol, Tobacco, Firearms and Explosives. The first phase is LEED ND Gold, with One and Two Constitution Square certified as LEED Platinum for Core and Shell.
Judges Praised: Redevelopment of a whole neighborhood within an existing infrastructure, extending the Triangle District; green mixed-use transit-oriented development near Union Station; innovative public-private teaming that reinvented an industrial area as office.
Submitted by: StonebridgeCarras