By Coler Yoakam,
Director, Holliday Fenoglio Fowler L.P.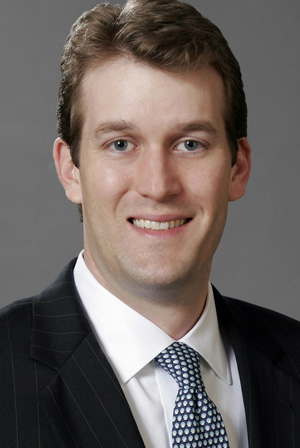 Supply constraints and an abundance of capital for new-credit tenant leases in first-tier markets are pushing investors to adjust their acquisition criteria and accept more risk in their net-lease investments.
The slow economic recovery has prevented many corporations from making significant investments in new retail locations or building new office or industrial facilities to support growing operations. Compounding the supply issue is a continued attraction to net-lease assets among real estate investors.
The dynamic between decreasing supply and increasing investor appetite has compressed cap rates for the highest quality net-lease assets and is beginning to create more liquidity for higher-risk properties. Volatility resulting from this summer's macroeconomic and political climate should continue to fuel investor appetite for net-lease properties and place downward pressure on cap rates into 2012.
Since the recent recession began, values for net-lease properties have weathered the storm comparatively – resulting in a greater allocation of investor capital chasing a finite number of single-tenant properties. As a result, cap rates for the highest quality net-lease assets have returned to their pre-recession lows. Despite significant cap rate compression, the lower cap rates are appealing from a historical perspective as the spread between cap rates and corporate bonds are over 250 basis points, versus 120 before the recession. Additionally, the spread between interest rates and cap rates has stabilized between 150 and 200 points, resulting in more favorable levered returns than experienced in recent years.
Recent turmoil in the capital markets had a surprisingly minimal impact on values for single-tenant properties. Standard & Poor's downgrade of U.S. debt had a neutral effect on cap rate as the widening of lender spreads was offset by a decrease in treasury rates. All-in interest rates were basically unchanged and the cost of capital for high quality net-lease assets remains at historic lows. Cap rates, which many consider to be pegged to interest rates, have remained stable.
In contrast to previous business cycles, equity investors for ne-lease assets seem to be following the lenders' lead when assessing the risk profile of their investments, a situation that has become increasingly competitive. Net-lease investors focus on three basic underwriting criteria: the tenant's credit, the term of the lease and the location of the asset. The highest quality net-lease assets benefit from investment-grade credit, 15-plus years remaining on the least and a location in a primary market. The relative stability of net lease assets has pushed cap rates for the highest quality assets well below 7 percent, and in some instances below 6 percent.
Net-lease lenders, who have had difficulty finding opportunities, have shifted to opportunities at conservative leverage for the right tenant or in a strong location. Equity investors, solving for a higher unlevered return, are following suit with their investment criteria to deploy capital. This translates into more capital fixated on higher returns moving to second- and third-tier markets, a willingness to accept lease terms for fewer than 15 years and a migration toward sub-investment-grade credit tenants. On average, net lease investments fitting this profile can yield an additional 100 to 150 basis points on an unlevered basis.
Investors will continue seeking greater returns on properties with higher risk profiles until the supply of new net-lease property significantly increases. This trend should persist into 2012 and for some investors will become a permanent part of their net-lease portfolios.