By Jeffrey Steele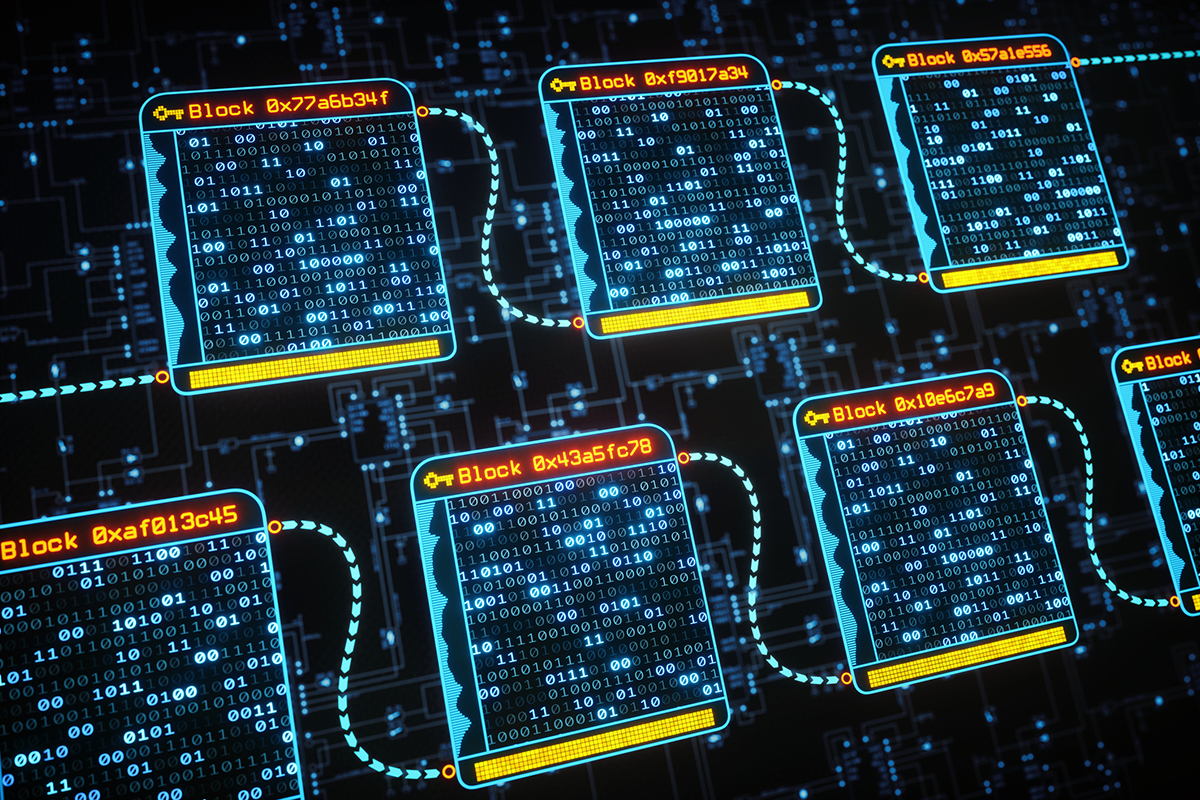 In the years ahead, blockchain and cryptocurrencies promise to make commercial real estate financing cheaper, faster, smoother, more transparent and more democratic, fostering a wholesale revolution in the way business has been done for centuries. While the commercial real estate industry has a reputation for being slow to adapt, particularly when it comes to technology, market participants are increasingly seeing the benefits that blockchain can provide to streamline their everyday duties.
Doing real estate transactions using blockchain—a market Statista predicts will grow from $339.5 million last year to $2.3 billion in 2021—will make buying and selling assets quicker and more transparent because it cuts out the typical "16 middlemen between investor and investment," noted Scott Picken, CEO of Hong Kong-based Wealth Migrate, which bills itself as the first global real estate financing platform integrated on the blockchain. Blockchain effectively "decentralizes trust" by removing those middlemen, thereby cutting costs and improving investor returns.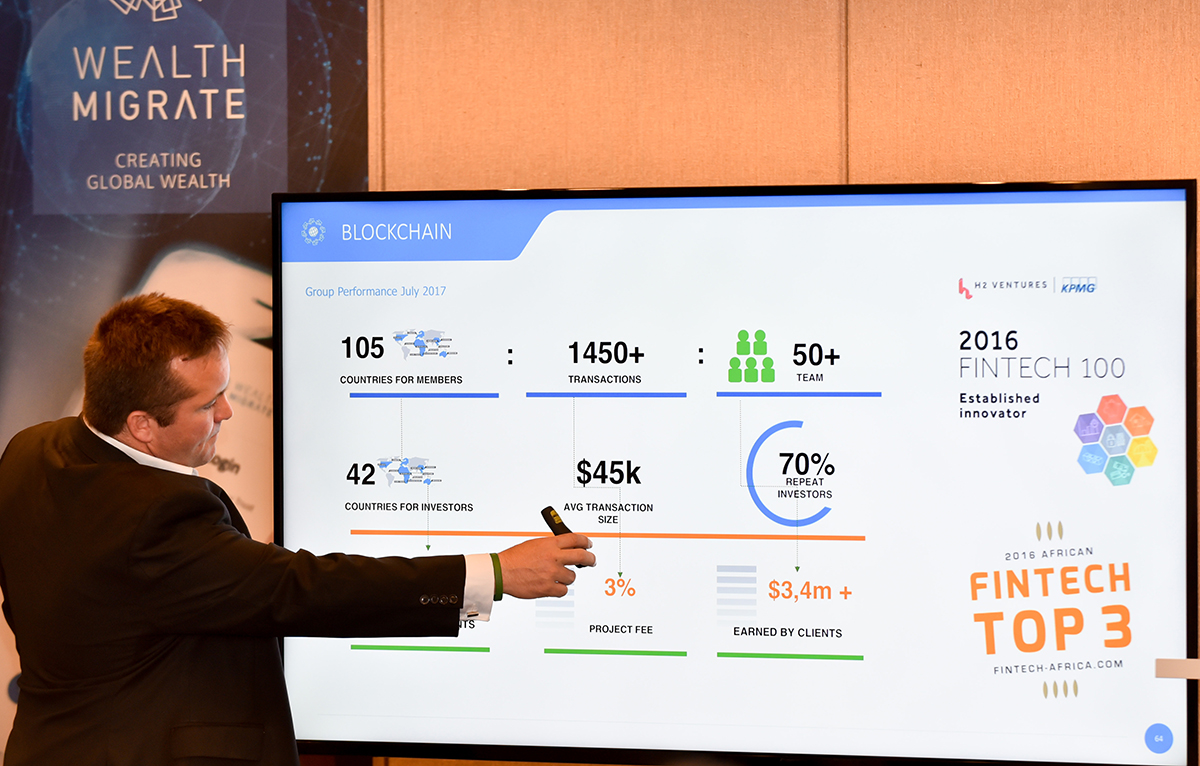 "The transaction clears instantly and the funds are available to the seller side of the transaction as immediately as they are received," added Gerard Marrone, a New York City real estate attorney and founder of The Praetorian Group, which is pioneering blockchain and cryptocurrency investment through its effort to create the world's first cryptocurrency linked through real estate. He added that there are no fees attached to blockchain-based transactions outside of negligible mining fees, which are paid to those whose computers are clearing the transactions.
Marrone also noted that the extended clearing issues that occur in traditional commercial property transactions and financing deals because of the large check or wire transfer involved would not occur in a crypto asset transaction.
"The old phrase 'time is money' is very relevant in the commercial property space," he held. "Time saved is worth very much more than the 'paper' savings."
In addition to simplifying real estate transactions, interest in the blockchain is growing so rapidly because it opens the real estate market to a wider swath of investors, noted Picken.
"Forty-nine percent of the world's wealth is held in real estate, (but only) 12.9 percent of the world's population has access to investing in real estate," Picken said. "Currently, if you want to invest you basically must have millions of dollars; Blockchain will allow people to participate for fractions of that."
Early Adopters
Of all the benefits blockchain provides to commercial real estate, the most significant will be the enormous profit the early adopters will achieve from their ability to leverage the technology's coming upswing in use, Marrone argued. His firm plans to use cryptocurrency as a vehicle to raise capital and buy a mix of residential and commercial properties, as well as to "provide access to these investments to the average Joe" so they are not locked out of the "wealth-generating benefits of property ownership."
"Without the crypto piece, this raise would be significantly more difficult and likely only involve institutional and accredited investors," he added.
The Praetorian Group is hoping to secure SEC approval by this summer to launch the first-ever real estate-backed cryptocurrency, dubbed the PAX token, through the first Initial Coin Offering (ICO). The firm would use the proceeds raised from the ICO to create a portfolio of commercial and residential properties throughout the East Coast and west into Texas.
Another firm pioneering the use of blockchain in real estate is ShelterZoom, which calls itself the first blockchain-based real estate platform specializing in making the offer and acceptance process easy. Launched in November 2017, the ShelterZoom Offer NOW website widget and mobile app use Ethereum, a distributed public blockchain network, to provide buyers, sellers and brokers with a simple and standardized offer process while reducing paperwork. All parties are also offered full visibility, with the ability to receive push or text notifications and instantly chat throughout the offer process.
But according to Chao Cheng-Shorland, co-founder with Allen Alishahi of the New York City-based startup, the technology can be taken a step further, for uses like virtual commercial real estate auctions.
"People bidding through blockchain is far more effective than having a physical auction in one place," she said. "It also opens up opportunities for people to invest from overseas in commercial real estate. We are actually trying to build the auction model through ShelterZoom."
Maxwell Ellerhorst, managing director of information services and technology with Atlanta-based Trimont Real Estate Advisors, noted that his firm is also among those exploring the potential of blockchain and crypto technology. Trimont is in the process of developing a blockchain concept of commercial property that will define individual properties with a unique key and record the properties on a blockchain with a basic dataset, such as name, location and property type. The property records will be "tokenized and programmatic access to the key and dataset would be made available to property purchasers," he explained.
The platform would provide a simpler purchase option, eliminate the buyer's need to manage property information in their own systems and records, and allow new data to be issued with a reference to the unique key, he added, "making it secure and unidentifiable to anyone other than authorized token holders."
Kinks in the chain
While initial steps are certainly being taken in the real estate industry to implement blockchain and cryptocurrency, there are several hurdles to overcome in order for the technology to reach its full potential. The first is its "disruption of a venerable, opaque industry filled with incumbents that include banks, behemoth law firms, giant real estate investment trusts and commercial brokerages. There will be tremendous resistance at first," Picken affirmed.
Marrone agreed, adding that "none of the big names like Cushman, CBRE or others seem to have taken a foothold in the space." Nonetheless, he added, some firms are beginning to get on board. For example, New York City-based real estate investor Cardone Capital recently began accepting bitcoin to invest in real property transactions that the firm is undertaking.
Picken added that long-held governmental practices also pose a challenge.
"In an ideal world, all government offices would move their deeds offices to the blockchain, but the real estate asset base is the most valuable asset many countries possess. So players have to tread very cautiously," he affirmed.
Countries like Estonia, the United Arab Emirates and Barbados are more "forward-looking" in creating their own cryptocurrency and using blockchain technology, "but the Americas, Englands and Chinas will take a lot longer," he said, adding that the latter nations will have "parallel systems" where they operate both traditional deeds offices as well as blockchain-based deeds offices.
But Picken summed up blockchain's main challenge as comparable to what the Internet confronted at its inception: creating an agreed-upon TCP/IP protocol.
"With blockchain, you're seeing a very similar phenomenon," he said. "A number of banks are like Microsoft and other big companies in the 1990s, (which) tried to create their own protocol so they could own the Internet. Everybody is trying to create their own blockchain protocol. Until we have consensus on an agreed-upon standard, it will struggle to gain global mass adoption."
Another concern is that smaller, less sophisticated players may not possess requisite economies of scale or resources to implement a blockchain solution effectively, observed Ellerhorst. "It would be unreasonable to expect a manager (who) hand writes financial documents and faxes them out to be able to effectively switch to a blockchain-oriented procedure," he noted.
Cheng-Shorland put it a different way, noting that because the technology is in its infancy, it's not now particularly user friendly. "You have to invest in research and development and assemble a great team to work with blockchain and cryptocurrency," she added.
Despite the challenges ahead, early adopters remain optimistic about blockchain's potential.
"Look to growth and small bets in the crowdfunding space," Ellerhorst said. "Not only with regards to commercial real estate but also more generalized lending (and) borrowing as both decentralized and anonymous lending opportunities develop."
You'll find more on this topic in the June 2018 issue of CPE.