By Paul Rosta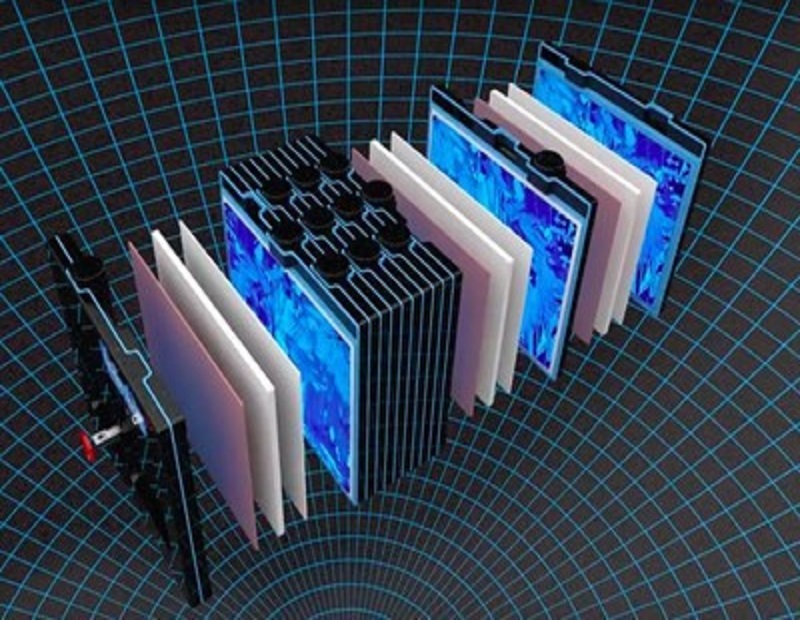 An innovative approach to battery design has earned top honors for Gridtential Inc. in the annual competition sponsored by Battery Council International. The Santa Clara, Calif.-based company' was presented with the Sally Breidegam Miksiewicz award for its proprietary Silicon Joule technology April 30 in Tucson, Ariz.
Gridtential's Silicon Joule integrates silicon wafers—similar to solar cells—into an advanced lead architecture providing premium performance advantages. The Silicon Joule battery is suitable to meet the requirements of fixed-storage applications such as microgrids, as well as stop-start, hybrid-electric and connected cars, plus a variety of mobility applications. Meeting or exceeding lithium's electrical capabilities and cycle life, Silicon Joule retains the traditional benefits of lead batteries: low cost, recyclability, and safety.
"Silicon Joule technology represents an industry-shifting breakthrough that will only increase in significance as we work towards efficient, high-performance storage technologies for all," said Ray Kubis, Chairman of Gridtential, in a statement.
Battery Council International's global competition recognizes key players and technologies spearheading breakthroughs in the lead battery industry. Entries are evaluated on sustainability, safety, cost, performance, uniqueness and value. All components of lead storage are considered, including technologies of equipment, packaging, chemistry and more.
Battery Council International's award honors Sally Breidegam Miksiewicz, an industry thought leader and former CEO of East Penn Manufacturing Co.
"To be recognized by Battery Council International is a testament to our ongoing commitment to developing safe, sustainable, cost-effective energy storage solutions with our strategic investors Crown Battery, East Penn, Leoch and Powersonic and other industry leading battery developers," said Gridtential CEO John Barton,. "
Gridtential licenses its technology to global battery partners—collectively representing 50 times the manufacturing capacity of Tesla's gigafactory—which can easily adapt their existing factories to meet growing demand for a cleaner energy future. Over the next two years, the company and its licensing partners are planning beta production of the Silicon Joule-enabled batteries, followed by commercial release.