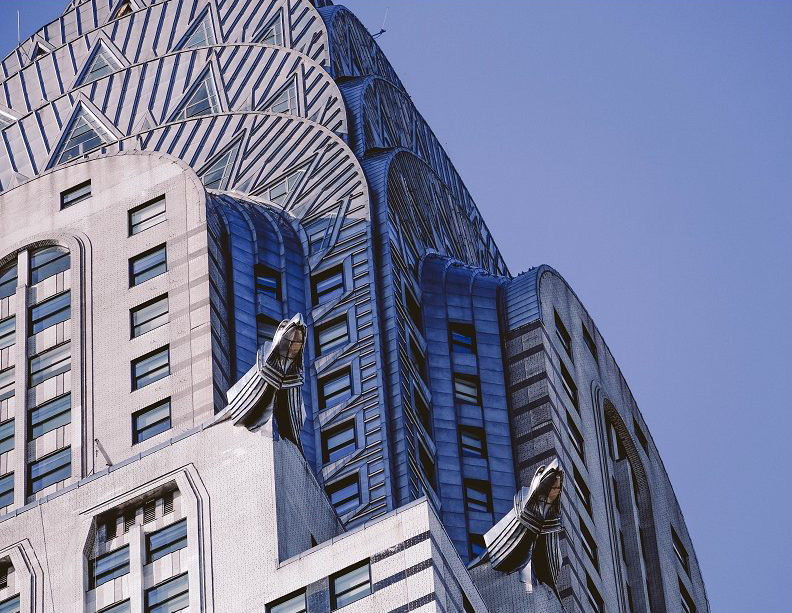 SIGNA Group and RFR Holding have closed on their acquisition of the Chrysler Building from the government of Abu Dhabi and Tishman Speyer. The deal for the famed 77-floor office skyscraper in Midtown Manhattan was first announced in March.
The transaction includes the adjacent retail pavilion, the Chrysler Trylons. Built in 1930, the Chrysler Building provides around 1.25 million square feet of rentable office space and is home to tenants including Creative Arts Agency, Moses & Singer and Spaces. Once the tallest building in the world, the tower at 405 Lexington Ave. now ranks as the 13th-loftiest in North America.
Coworking provider Spaces signed for a 110,000-square-foot lease in the steel-supported brick building last September.
"The Chrysler Building is an extraordinary New York City icon that deserves intelligent revitalization," commented Aby Rosen, co-founder and principal of RFR in a prepared statement.
The deal marks European investment firm SIGNA Group's maiden real estate acquisition in the U.S. In the statement, group executive board member Jürgen Fenk said the company would work with RFR to enhance the tower's stature as a city landmark.
Art Deco landmark changes hands again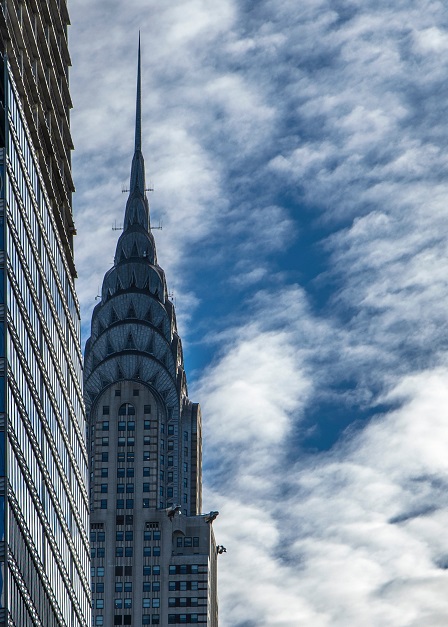 Terms of the sale were not disclosed, but the acquisition price is believed to be just over $150 million, The Wall Street Journal previously reported. American developer Tishman Speyer and Abu Dhabi Investment Council hired CBRE to market the Chrysler Building in January.
Tishman Speyer teamed up with Kent Cooke Properties to buy the Art Deco tower along with two neighboring properties—­the office building at 666 Third Ave. and the land between the two towers—for $220 million in 1998. The developer invested $100 million to revamp the Chrysler Building and to build the pyramidal retail center beside it. The trio of properties was rebranded as Chrysler Center.
The partners sold a 75 percent stake in the Chrysler Building and the Trylons to PGIM Real Estate for $300 million in 2001. Abu Dhabi Investment Council, a sovereign wealth fund of the government of Abu Dhabi, stepped in to buy a 90 percent stake in the two properties for $800 million in 2008.
RFR, SIGNA clinch another deal
RFR and SIGNA Group build on an established relationship through the latest deal. In 2017 Austria-based SIGNA scooped up five trophy real estate assets in Germany from RFR for 1.5 billion ($1.7 billion), marking the country's biggest property deal of the year.
Founded by Aby Rosen and Michael Fuchs in 1991, Manhattan-based RFR owns and manages a portfolio of commercial and residential real estate including trophy properties such as 375 Park Avenue (The Seagram Building) and 390 Park Avenue (Lever House).