By IvyLee Rosario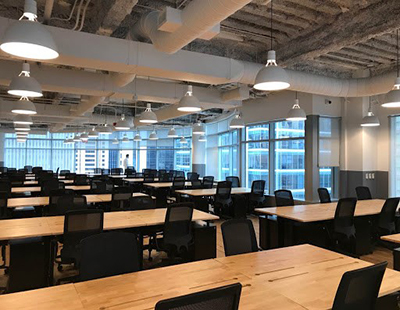 Siemens is going to invest more than $20 million each year to establish its research and development hub in Chicago. The new facility will focus on developing cloud and IoT applications to support its building management and automation platforms. 
Dubbed The Siemens Building Technologies CPS Software House, the building will operate as a global software development competence center and will feature new applications for its Control Products and Systems technology. The CPS Software House will lead global R&D efforts for Siemens' Desigo CC platform and will collaborate with the business' headquarters in Zug, Switzerland for broader cloud and System One platform applications.
R&D Facility 
The facility is scheduled to open in early October 2017 and plans to house more than 100 employees. The new Chicago site will employ specialists in software development, product testing, application engineering, team leadership, software architecture, project leadership, configuration management and technical writing. Siemens has 3,300 employees in Chicago, which is home to Siemens' downtown headquarters, Building Technologies' North American headquarters and Siemens Healthineers' Molecular Imaging Global headquarters. 
"Establishing the CPS Software House is the logical next step, and a critical component in our digitalization strategy as we continue to drive toward creating a future that includes autonomous buildings," said Dave Hopping, president of Siemens' North American-based Building Technologies Division, in prepared remarks. "The Siemens Building Technologies' North American headquarters is just outside of Chicago in Buffalo, Grove, Ill. We are impressed by how the city of Chicago has been investing in its tech and start-up community, and we want to be a leader in the movement." 
Image courtesy of Siemens