By Ariela Moraru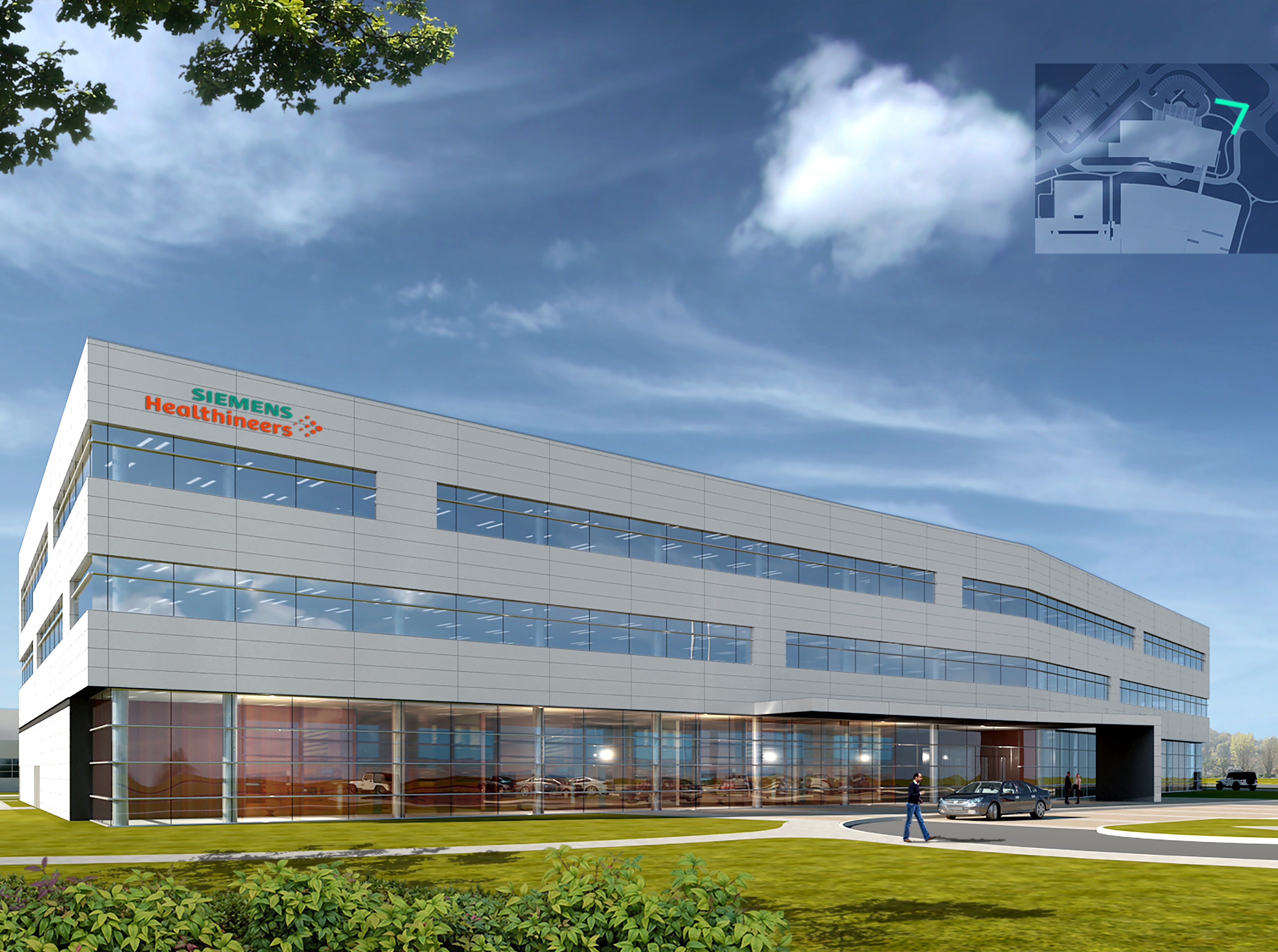 Siemens Healthineers broke ground on a major expansion of a manufacturing and R&D facility for laboratory diagnostics in Walpole, Mass. Siemens invests more than $1 billion annually in U.S. R&D and plans to inject $300 million in this facility over a period of four years. Siemens aims to expand its existing 500,000-square-foot complex and anticipates it will create up to 700 new high-tech jobs over the next 10 years.
Located at 333 Coney St., just off Interstate 95 and close to Walpole Mall, the facility is one of Siemens' more than 60 U.S. manufacturing sites. The expansion will help extend the company's reach, which currently provides more than 10 billion laboratory diagnostics tests each year. This is one of the largest single capital investments of Siemens Healthcare in the U.S. according to Michael Sen, member of the managing board of Siemens AG & Siemens Healthcare GmbH supervisory board chairman.
160-year U.S. commitment
Siemens has been doing business in the United States for more than 160 years and has invested $40 billion in the last 15 years in its largest market. The $300 million expansion reflects the company's goal of strengthening the advanced manufacturing sector in the U.S. and increasing the overall competitiveness of U.S. industries.
"By investing in advanced manufacturing right here in the U.S., Siemens creates value for customers and communities, produces high-wage jobs, increases exports and creates more orders for local businesses of all sizes," said Lisa Davis, chair & CEO of Siemens Corp. & member of the managing board of Siemens AG.
Boston has been an attractive market for R&D and manufacturing facilities, with MACOM Technology Solutions Inc. recently leasing a 150,000-square-foot property in Lowell, Mass., which it plans to expand to serve as its headquarters.
Rendering courtesy of Siemens