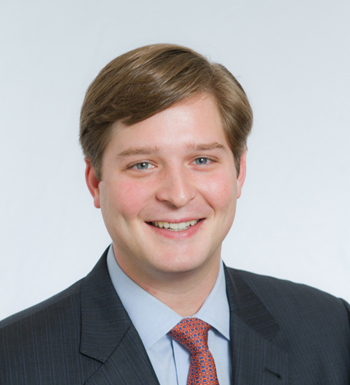 By Andrew Peeples, Associate Director, Stan Johnson Co.
The domestic energy industry is booming, and it is creating unprecedented demand for real estate in secondary and tertiary markets where oil and natural gas production is rampant. Industrial users that cater to the energy industry are flocking to south and west Texas: the Eagle Ford Shale and Permian Basin, respectively. North Dakota's Bakken Shale Formation is also experiencing rapidly growing real estate demand. The single-tenant, net-leased assets within these markets are catching the eye of many investors because of several favorable trends, including job growth, attractive cap rates and overall market fundamentals.
Employment is up nearly 40 percent in the oil-and-gas sector since the Great Recession began in 2007. In addition to the energy companies' operational real estate needs, the rapid influx of workers has caused ancillary demand for housing, as well as retail and hotel developments in markets where there has previously been no supply. The new developments are fueling even greater job creation in the construction, insurance and retail industries. Experts project the U.S. will become a net exporter of oil in the next decade, and they predict current trends in the oil and gas markets will continue for the long term.
Net lease industrial assets in these markets are increasingly common in investors' portfolios. Pent-up capital is aggressively chasing yield in the net lease marketplace, where new product is in short supply. Investors can meet their yield requirements by shifting away from primary market locations and focusing on secondary and tertiary oil and gas market assets. Beyond the attractive yields, strong credit tenants typically back these assets, which are mission critical to their success.
Overall, market conditions favor landlords in these areas; vacancy is nearly nonexistent and build-to-suits or design-builds are driving new supply. Limited speculative development is keeping supply in check, and nonstandard tenant requirements make it difficult to build speculatively. Tenants' needs can vary drastically with regard to overall square footage, lay down yard space and crane capabilities, and most vacancies occur as tenants outgrow their existing facilities and build larger ones.
Cap rates are still extremely favorable for investment in energy-driven markets. Attractive market conditions, coupled with increased capital, will create more competition for the most favorable acquisitions and cap rates will compress in these markets. The increased demand for energy production is a long-term, dependable trend and not a bubble. Almost any investor can find entry into the markets that are attracting energy companies' operational facilities. As the U.S. moves toward energy independence, we expect this emerging net lease asset type to fulfill investors' needs for the foreseeable future.
Read more about opportunities in the energy markets in the Special Report "Hot Sectors" in the September 2014 issue of Commercial Property Executive.