By Gail Kalinoski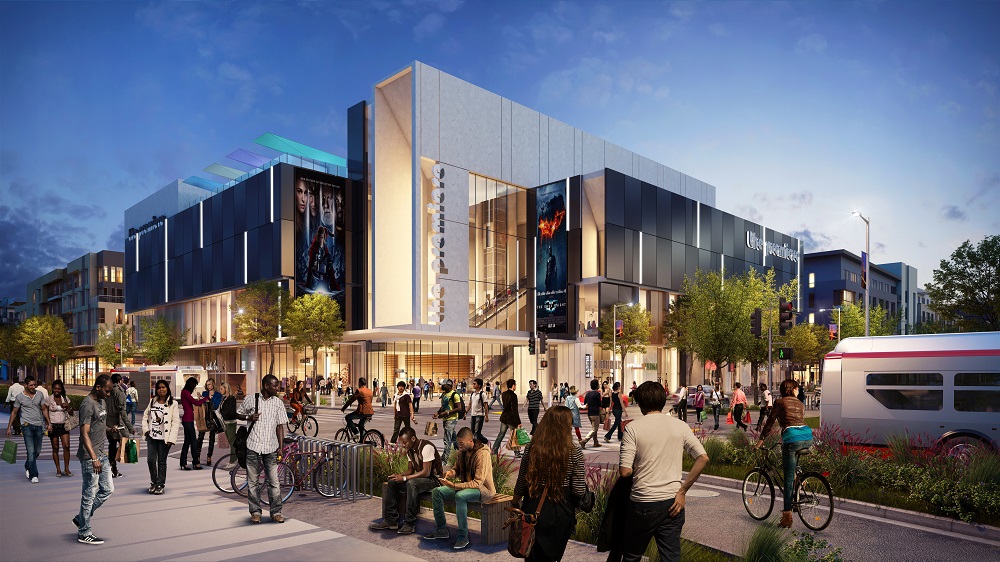 San Francisco—The first phase of an $8 billion, 775-acre mixed-use development at the site of a former naval base and Candlestick Park stadium in San Francisco is moving forward with some changes to the original master plan, including swapping some office space for more retail uses.
"This is another step toward the creation of a vibrant retail and entertainment community," Kofi Bonner, president of Lennar Urban, master developer of Candlestick Point and the adjacent San Francisco Shipyard, said in a prepared statement. "The future of Candlestick Point is beginning to take shape."
Members of two city boards–the Commission on Community Investment and Infrastructure (OCII Commission) and the San Francisco Planning Commission–unanimously approved the amended plans for Phase One, which include an urban retail shopping district, a new film arts center and more than 2,200 residential units.
Candlestick Park, the former stadium that housed both the football 49ers and baseball Giants, has already been demolished and infrastructure work is under way with new streets and utilities being installed, according to Lennar Urban. Construction of the 500,000-square-foot outlet center that will be developed and co-owned by Lennar Corp. and Macerich, one of the country's top owners, operators and developers of retail properties, is slated to begin in 2017. Macerich has already posted leasing information about Fashion Outlets of San Francisco @ Candlestick on its web site.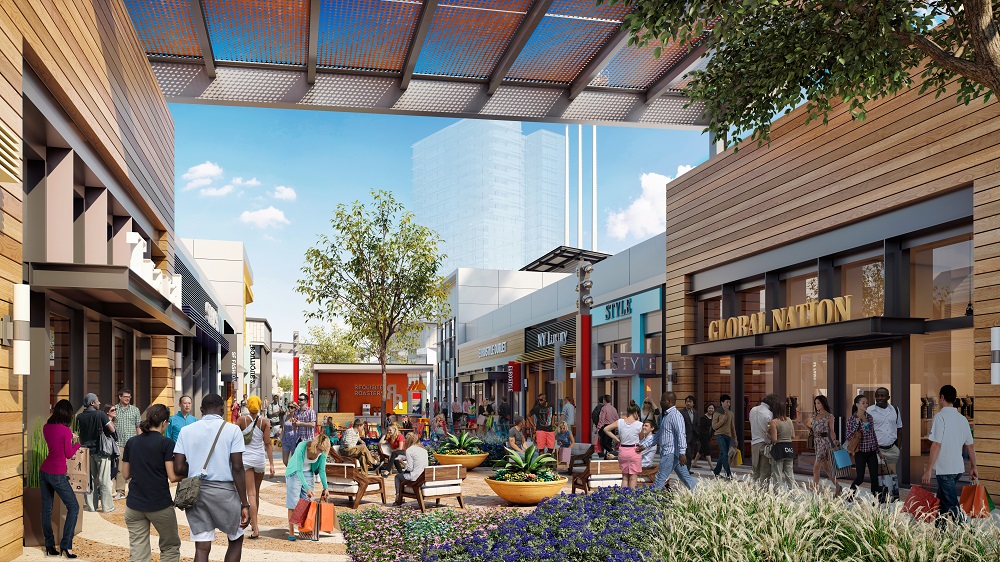 When the two entities announced the joint venture in November 2014, Bonnner said the urban outlet partnership with Macerich "jumpstarts the overall Candlestick redevelopment." Soon after the Lennar-Macerich JV was made public, North America Title Co., owned by parent company Lennar Corp., stated it had closed on the acquisition of the 77-acre site that housed the Candlestick Park stadium property. NAT officials said then it was the beginning of the largest project in San Francisco since World War II.
The city commissions agreed to several changes to the original 2010 Candlestick Point land use plan, including cutting the office space from 150,000 to 134,500 square feet and putting some of that additional square footage into neighborhood retail, which is now expected to get 131,000 square feet rather than the original 125,000 square feet, according to city documents. The changes also eliminated a 10,000-seat, 75,000-square-foot arena to create space for a 1,200-seat, 42,000-square-foot Film Arts Center and a 4,400-seat, 33,000-square-foot performance venue.
A spokesperson for the developer told the San Francisco Examiner changes were made after doing more studies and talking to community residents about the best uses for the site.
Plans for 6,225 residential units and a 220-key, 150,000-square-foot hotel remain unchanged.
The site will also get about 50,000 square feet of community facilities including a fire station, safety hub, welcome center and an international African marketplace.
Part of the housing units in Phase One will include rebuilding the 256-unit Alice Griffith public housing complex into a mixed-income housing development. No existing residents will be dislocated during the reconstruction, which is being spread out over five phases. The third phase is expected to begin construction shortly and be completed by 2017.
Alice Griffith residents will get a new community garden. There will also be nine acres of parks and open space, including a wedge park that visitors will see coming off Highway 101 into Candlestick Point.
Lennar Urban is also building the adjacent San Francisco Shipyard project, where it plans 12,000 units. It has already sold out the first 88 residences, according to the San Francisco Business Journal.
The entire build out of the two sites is expected to take decades and transform the city's long-neglected southeast corner into a thriving community of more than 25,000 residents, according to Lennar Urban.