By Mihaela Coste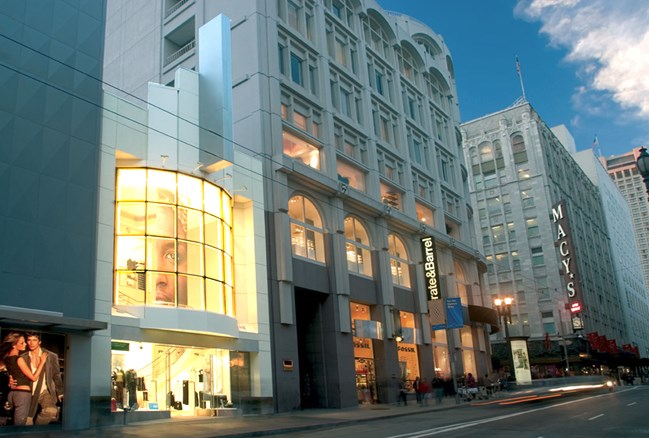 San Francisco—Mesa West Capital recently announced that, together with one of its U.S. pension fund partners, has provided a $16 million first mortgage debt to Vanbarton Group for the acquisition of a retail property in San Francisco. The building is fully leased to The Walt Disney Co.
The five-year floating-rate loan was originated out of the firm's Mesa West Real Estate Income Fund IV LLC. The West Coast origination team was led by Ronnie Gul, the company's principal. The financing was arranged by John Churchward, HFF's San Francisco president.
The two-story building, which encompasses 12,281 square feet of retail space, is situated at 39 Stockton St., one block south of Union Square, within the city's primary shopping district. The asset is located in close proximity to an under construction central subway station, which is expected to increase pedestrian traffic on Stockton St. starting with 2019.
"The Union Square submarket is already one of the most desirable retail districts in the United States, and occupancy and rental rates are at historic levels," said Gul in a prepared statement. "The new subway will bring thousands of locals and tourists each day right to the front step of the asset, which will substantially increase the desirability of the property."
Image courtesy of Colliers International