Fall typically brings an uptick in real estate investment transactions, and this year is likely to fit the historic pattern. In fact, with investors still favoring real estate over other asset classes, deal volume continues its year-over-year climb, despite steadily rising prices and concerns that renewed development is feeding oversupply. The property sectors are, for the most part, in recovery or expansion mode, promising further activity, according to a variety of data collected by FTI Consulting for its midyear "Economic & Real Estate Report."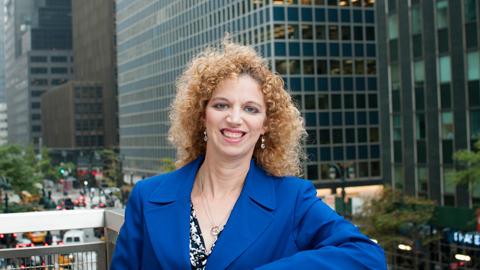 While falling oil and commodity prices and a strong dollar present hurdles to economic growth, improvement in the jobs market and spending by both consumers and the government are limiting the damage. Meanwhile, real estate fundamentals are moving in a positive direction, from occupancy and absorption to rents and cap rates. The result was sales volume of $244.1 billion in the first half, according to Real Capital Analytics Inc., up 38 percent year over year. That puts investment on a pace to hit $488 billion this year, a 20 percent year-over-year increase. Each major property type tallied higher first-half volume, topped by the industrial sector's 70 percent jump to $37 billion. That edged hospitality assets' 68 percent improvement, corresponding to $27 billion worth of deals.
Private buyers remain the most active, with 46 percent of second-quarter activity, according to FTI, while institutional/equity buyers accounted for 27 percent. Foreign capital represented a much smaller share and in fact decreased activity during the second quarter. However, the $38 billion in first-half offshore investment was close to the total for all of 2014 and represented an historically high "back-to-back quarterly" total. Listed funds and REITs have been less active, possibly due to concerns about expected interest-rate hikes.
Private debt providers likewise led the mortgage origination market during the second quarter, driving a 16 percent increase in volume over the first quarter and 29 percent year over year, according to the Mortgage Bankers Association. Commercial banks increased their offerings by a whopping 45 percent quarter over quarter and 64 percent year over year. Life company originations rose more modestly during the first two quarters—10 percent and 14 percent, respectively.
The government-sponsored enterprises increased their involvement just 4 percent during the second quarter (but a huge 113 percent over second-quarter 2014). Loans originated for CMBS and conduits declined, although "Commercial Mortgage Alert" measured continued growth in the public debt market, which last year produced its highest total in seven years.
With commercial property values rising—and the value of institutional-quality property 18 percent above the 2007 peak, according to Green Street's Commercial Property Price Index—the stars are aligning for an exciting finish to 2015.