By Evelyn Jozsa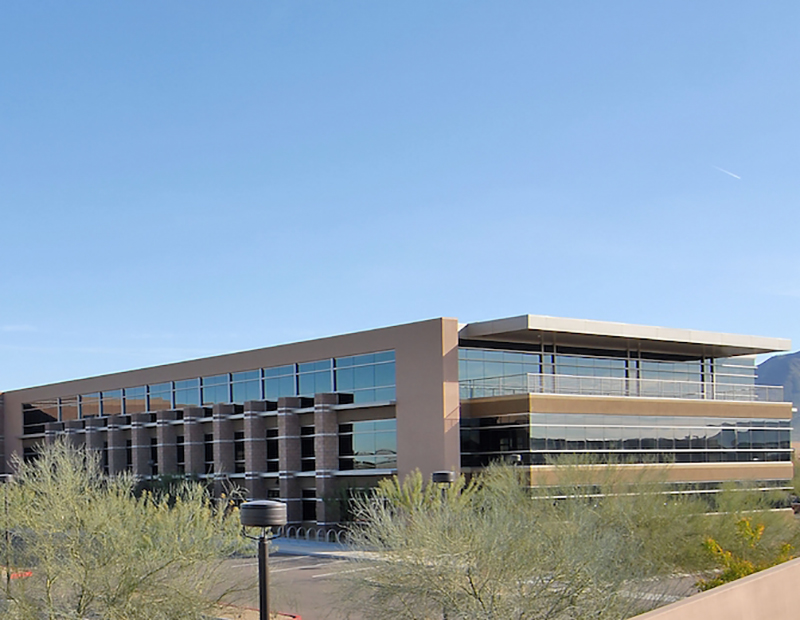 A joint venture of Equus Capital Partners Ltd. and iStar Inc. has acquired McDowell Mountain Business Park, a Class A office complex in Scottsdale, Ariz., for $53.2 million. Mesa West Capital has funded a $42.6 million mortgage debt for the purchase of the asset. The property was sold by RAIT Financial Trust. CBRE led the negotiations between the buyer and the seller and arranged the loan from Mesa West Capital.
Located at 16425 and 16552 N. Prima Road, the McDowell Mountain Business Park office complex is made up of two identical three-story office buildings totaling approximately 255,573 rentable square feet. At the time of sale, the occupancy rate was 74 percent. Built in 2006 and 2007, the property features upscale finishes and floor plates that allow for maximum flexibility in layout and design.
The property is situated in a central location on the Loop 101, just north of Frank Lloyd Wright Blvd., providing easy access, visibility and exposure. The area also provides access to a variety of nearby resorts, hotels, golf courses, restaurants and shopping options. Scottsdale Municipal Airport is three miles from the business park.
Expanded business relationship
The current acquisition marks the second joint venture for Equus and iStar in the Scottsdale real estate market. The two companies created a partnership in 2015 to purchase Raintree Corporate Center, located a mile south of McDowell Mountain Business Park.
"We are pleased to expand our relationship with iStar and look forward to implementing our business plan on another well-located and high-quality project," said Jonathan Praw, senior vice president & head of west coast operations for Equus.
Image courtesy of DB&R Marketing Communications