By Tudor Scolca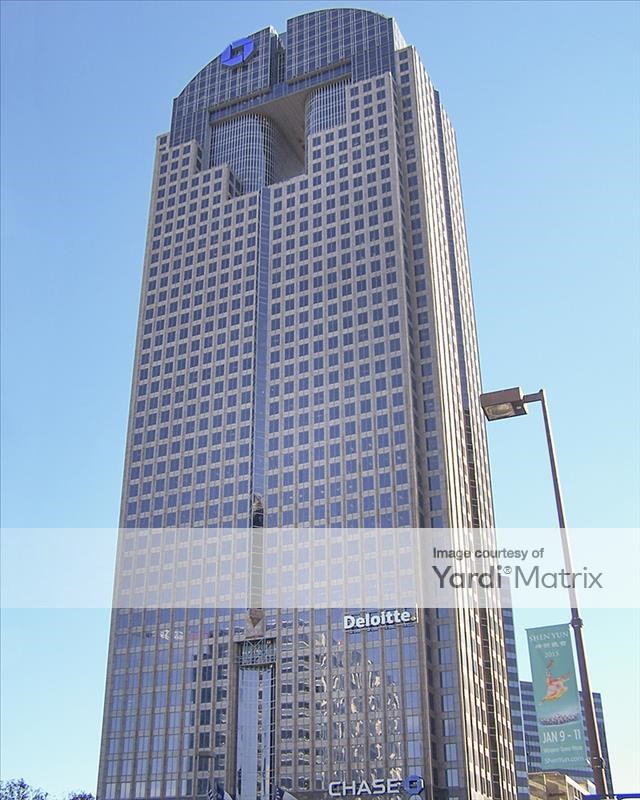 Savills Studley will move from its current Dallas office to the 48th floor of Chase Tower in the city's CBD. The company will occupy the new space at the beginning of 2018. The 8,100-square-foot office space represents a 15 percent size increase and a 30 percent headcount capacity increase from the company's previous location, at 15303 Dallas Parkway in Addison, Texas. The firm recently changed its Seattle office location, as well, moving to the Russell Investments Center.
"Like the North Texas office market and broader economy, the roster of talented professionals and transaction activity within our firm's Dallas office has experienced significant growth in recent years. Our new space in Chase Tower will provide an expanded and more collaborative work environment for our employees, and is at a strategic location in close proximity to a wide range of businesses, trophy assets and developments contributing to the region's continued growth story," said Frank McCafferty, executive managing director and Dallas co-branch manager, in a prepared statement.
Prime downtown location
Chase Tower is located at 2200 Ross Ave. The 55-story building was constructed in 1987 and designed by architect Richard Keating. In 2015, the building was completely renovated, and its rotunda was repurposed into a corporate fitness facility.
Savills Studley's new location will feature new floor plans designed by DLR Staffelbach, with multiple gathering areas, flexible furniture and minimalist private spaces. Chase Tower has more than one million square feet of office space, and is a LEED Gold building. Other tenants include JP Morgan, Deloitte, Dallas Petroleum Club, Hines and Chase Bank.
The location offers employees and visitors access to multiple nearby hotels, including The Statler Dallas, Hyatt Regency, The Joule and Magnolia Dallas Downtown. Multiple light rail lines converge at the Pearl/Arts Station, two minutes away from the property, while the DART's East Transfer Center is five minutes away. Dallas Love Field Airport is 15 minutes away from Chase Tower.  Fortis Property Group owns the building, while Stream Realty serves as leasing manager.
Image courtesy of Yardi Matrix