By IvyLee Rosario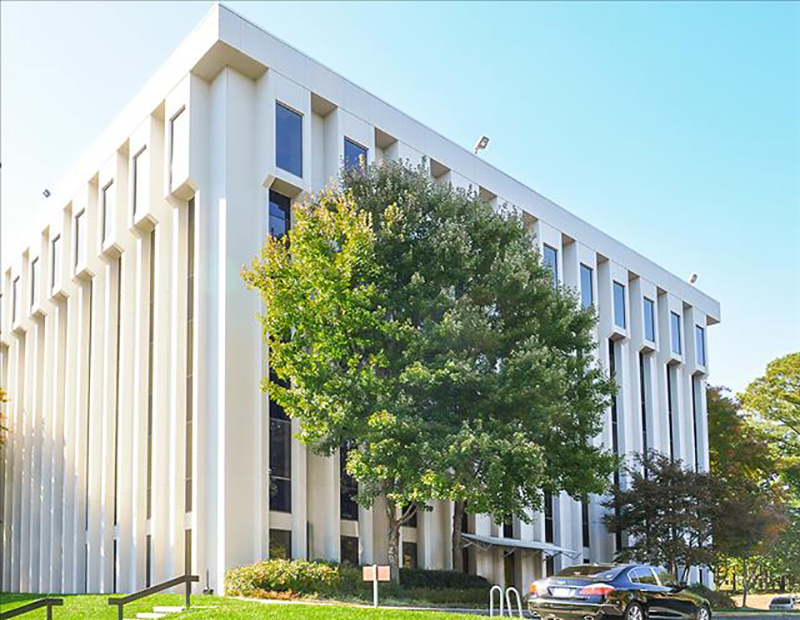 Savills Studley inked a 60,000-square-foot lease for Hodges-Mace's new headquarters in Sandy Springs, Ga. The company will relocate to occupy three floors at the newly expanded facility beginning in January 2018. 
Hodges-Mace has more than 250 employees and the new headquarters will support company growth, with the plan of adding 150 new jobs over the next several years. 
Lakeside Office Park
Hodges-Mace leased space in Building E at 5775 Glenridge Drive within the Lakeside Office Park. The 104,880-square-foot facility provides 341 parking spaces, a conference center, on-site cafeteria, 24-hour security and a fitness center. The building comprises five floors and is also home to companies such as Peachtree Group, BAY Meditation & Arbitration Services and TechIntel Solutions. Tenants also have access to on-site property management and MARTA shuttle service from the Medical Center MARTA station. The property currently has a 70.3 percent vacancy rate, with four spaces totaling 73,767 square feet available, according to Yardi Matrix. 
Atlanta Executive Managing Directors Bo Keatley, John Flack and David Rubenstein and Corporate Managing Director Kevin Rodriguez negotiated the terms of the expansion on behalf of Hodges-Mace. The firm will also manage the interior construction of the new space.
"It was imperative that we identify an office solution that would accommodate the company's operational needs and future growth," said Keatley, in prepared remarks. "After an exhaustive market analysis, we were delighted to negotiate a favorable lease with flexible options for Hodges-Mace. We are continuously impressed by their ability to grow and innovate, and we look forward to continuing our work with them in the future."
Most recently, Savills Studley also brokered the lease on behalf of Holwell Shuster & Goldberg, for 60,000 square feet of office space at 425 Lexington Ave. in Manhattan. 
Image courtesy of Yardi Matrix