By Robert Demeter, Associate Editor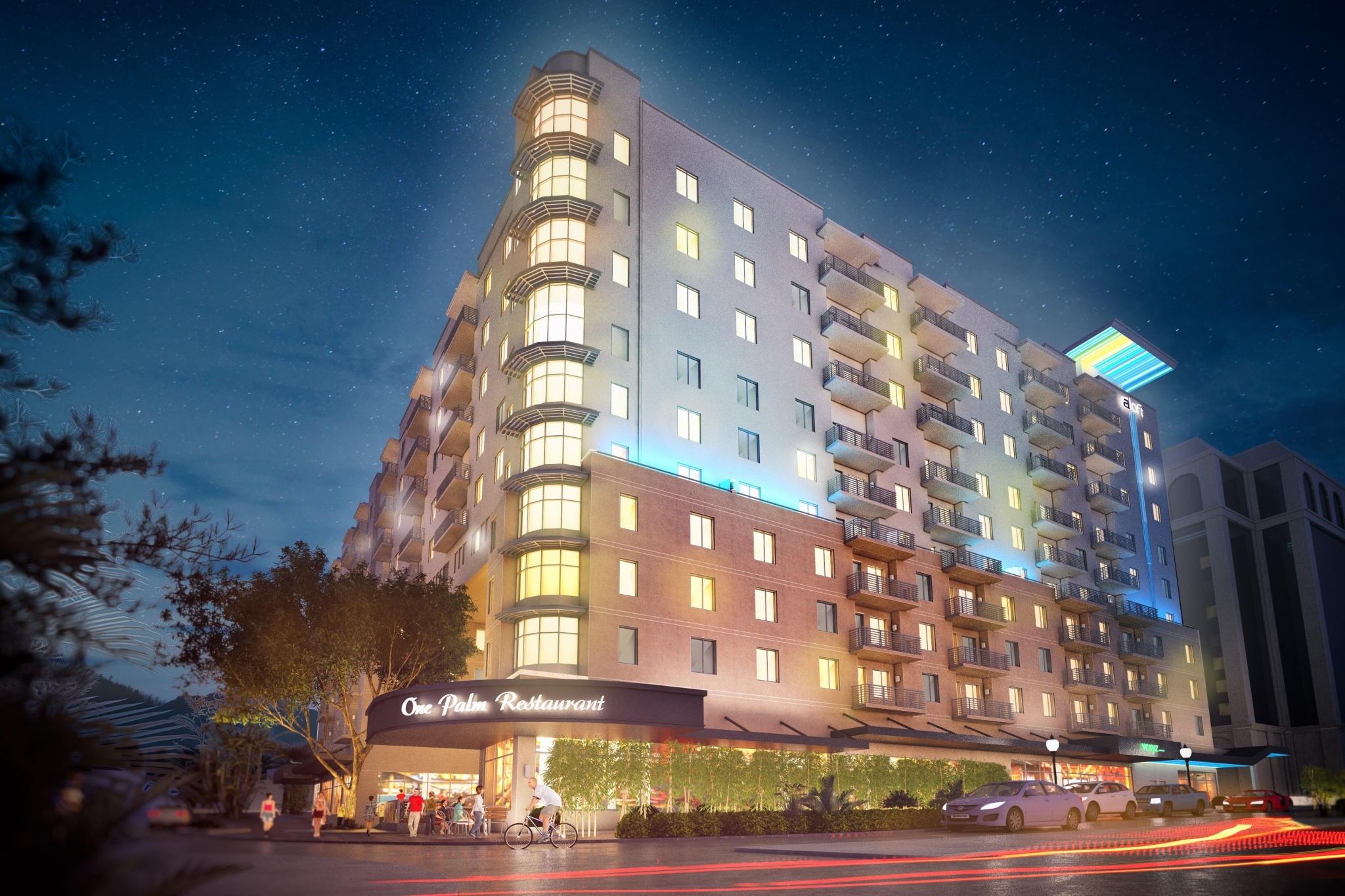 Sarasota, Fla.–Starwood Hotels & Resorts Worldwide, Inc. recently announced that its Aloft brand has launched in Sarasota, Fla. The hotel is owned by a joint venture between One Palm and iStar.
Located at 1401 Ringling Boulevard, just a few minutes from the bay, Aloft Sarasota offers easy access to the city's beaches and leading attractions such as the Florida Studio Theatre, Sarasota Opera House and Marie Selby Botanical Gardens.
The hotel features 139 loft-like rooms with an urban-influenced design, and also includes an outdoor Splash pool, 24-hour fitness center, complimentary Wi-Fi and 550 square feet of flexible meeting space, ideal for both business meetings and social gatherings.
"We're thrilled to add Aloft Sarasota to our rapidly growing list of dynamic destinations in Florida, one of the brand's fastest growing markets in the U.S.," said in prepared remarks Brian McGuinness, senior vice president, specialty select brands for Starwood.
Aloft Sarasota's innovative technology delivers an authentic guest experience with its features such as the SPG Keyless, a mobile app that allows guests to use their smartphones to check in, get their room number and unlock their door with no interaction with the front desk. Additionally, guests can indulge in a quick snack at the hotel's Re:fuel point, a one-stop gourmet grab & go food and beverage area, enjoy the latest in local and live music at the brand's W XYZ bar in a vibrant social atmosphere or simply relax in the Re:mix lounge.
"We are delighted to partner with Starwood Hotels to bring the popular Aloft brand to Sarasota, a vibrant hub for arts and culture. This stylish new Aloft hotel will give travelers a fresh, new option, while helping to meet the rising demand for high-caliber lodging in this fast-growing city," said One Palm Managing Partner John Meshad, in a statement for the press.
Aloft remains one of the fastest growing brands in the hospitality business with over 100 hotels open in 16 countries.
Image courtesy of One Palm and Aloft Sarasota