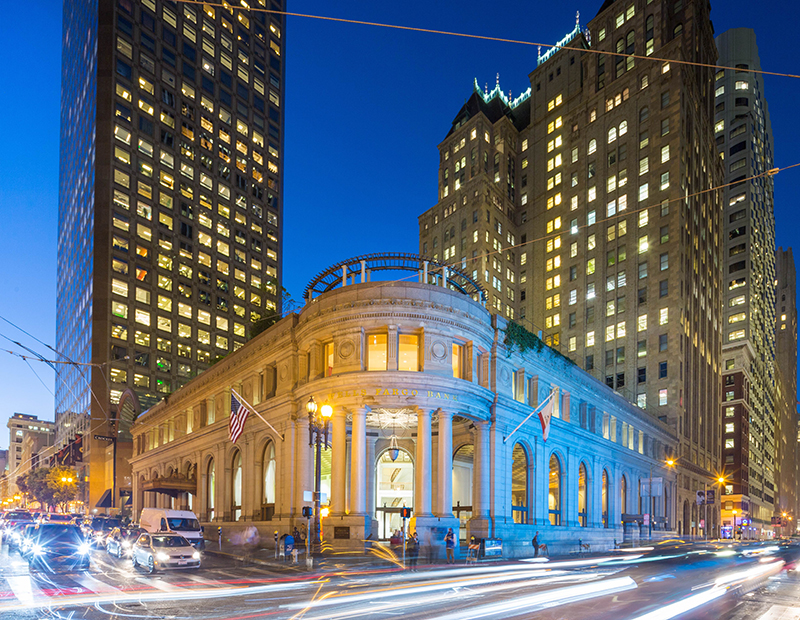 A joint venture of REDCO Development and AEW Capital Management has acquired One Montgomery Terrace, a historic 77,660-square-foot building in San Francisco, for $82 million. The 601W Cos. sold the asset for $1,055.88 per square foot, according to Yardi Matrix.
CBRE arranged the deal on behalf of the seller. The brokerage firm also secured $76.6 million in acquisition financing. The five-year, non-recourse floating rate loan bears full-term, interest-only payments at a competitive spread priced over 30-day LIBOR. In addition to financing the acquisition, the mortgage will also serve as funding for future capital expenditures and re-leasing costs.
Strategic location
Located at 25 Montgomery St., the building is in the North Financial District of downtown San Francisco and enables access to public transportation, such as the BART and MUNI stations. Additionally, the adjacent Union Square is close to numerous tourist and shopping destinations as well as hotels and luxury retailers.
Completed in three phases in 1908, 1921 and 1970, the 2-story office building features 29 feet clearance heights on the ground floor, commercial space and a rooftop garden, and it has been fully occupied by Wells Fargo since 1984. One Montgomery Terrace offers the opportunity for future expansion with a 250-foot height limit and a high-density zoning designation.
CBRE Executive Vice Presidents Mike Taquino and Kyle Kovac, Vice Chairman Russell Ingrum, Senior Associate Giancarlo Sangiacomo and Vice President Mandy Lee represented the seller. CBRE's Senior Vice President Mike Walker, Executive Vice President Brad Zampa and Vice President Megan Woodring arranged the acquisition financing on behalf of the new owner. Recently, CBRE also brokered the $81 million sale of a Minneapolis office tower.