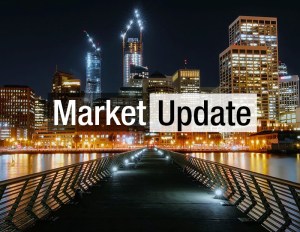 Bay Area office transactions continue to gain momentum as California prepares to fully re-open on June 15th, with deal volume continuing at a healthy pace and rising above pre-health crisis levels. CommercialEdge data shows that 17 properties traded in April for more than $1.1 billion, a decline from the previous month, when office transaction volume reached $2.3 billion.
However, it is worth noting that March was marked by one of the highest prices per square foot in market history, when Kilroy Realty announced an agreement to sell The Exchange on 16th in San Francisco's Mission Bay neighborhood for $1.08 billion.
A year-over-year comparison reveals a 295 percent increase in activity, as five properties had changed hands in April 2020 for a total of $292 million. However, those numbers were heavily affected by lockdown-driven woes. This year's deal volume still exceeds pre-pandemic sales during the same period. Compared to April 2019's sales volume ($588 million——transactions are up by 96 percent. The sudden surge in sales points to investor confidence that the market will recover.
In April, investors were concentrated on high-quality assets, combined with a focus on life sciences and R&D space. Of the total 17 properties that changed hands, nine are Class A and seven are Class B office buildings. A single Class C property traded in the market this month.
Primary suburban markets across Silicon Valley saw the most activity, both by square footage and total value traded. More than 1.6 million square feet changed hands in such markets for a total of just over $900 million, including the largest sale of April.
In Sunnyvale, Tishman Speyer acquired NetApp's former headquarters for $365 million, a four-building campus of 700,000 square feet. At roughly $516 per square foot, the price was slightly below the average of $535 per square foot that was recorded in primary suburban markets this month. NetApp leased back some of the space until it relocates later this year.
Alexandria Real Estate Equities' acquisition of a Palo Alto office building had the highest price per square foot of all transactions. At $851, the price was 47 percent higher than the month's average of $578. In San Mateo, Longfellow Real Estate Partners acquired a 250,000-square-foot campus for $156 million, which it plans to repurpose for life sciences.
A single property traded across all secondary urban submarkets. In West Berkeley, Oxford Properties Group acquired Foundry31 for $172 million, or roughly $429 per square foot. The new owner plans to partially convert the building into lab space, an example of the market's fundamental sectors, tech, life sciences and R&D, continuing to provide valid investment avenues.
CommercialEdge covers 8M+ property records in the United States. View the latest CommercialEdge national monthly office report here.