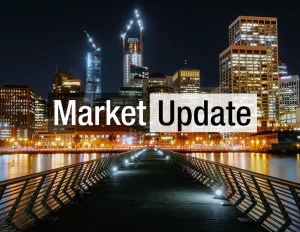 As of June, the San Francisco Bay Area had 10.9 million square feet of office space under construction, CommercialEdge data shows. Month-over-month, the pipeline shrunk by 14 percent, while year-over-year, there was a 24 percent decrease in construction activity, at 14.4 million square feet of office underway.
The metro is poised to return to pre-pandemic levels for office deliveries, as there is more than 9.4 million square feet of office space expected to come online in the second half of 2021. This would exceed 2020's activity by roughly 80 percent and be relatively on par with 2019, when 9.5 million square feet of office space was delivered.
Life science and R&D spaces continue to be the most in-demand assets in the market, comprising some of the largest projects currently underway. In June, Kilroy Realty broke ground on Gravitate, the 860,000-square-foot second phase of Kilroy Oyster Point, in South San Francisco.
Three other developments broke ground in June. In San Francisco's SoMa submarket—which currently has an office pipeline of 1.8 million square feet—Tishman Speyer started work on the 300,000-square-foot Building B of its Mission Rock project, at 1051 Third St. Orton Development broke ground on The Oakland Civic, a 106,423-square-foot office building in Oakland, while in Sunnyvale West, Irvine Co. started construction on a 134,765-square foot project at 275 N. Mathilda Ave.
South San Francisco had more than 3 million square feet of life sciences or R&D space underway, with the bulk of that pipeline slated to come online later this year. Several large projects are under development in San Jose's CBD, which has 3.2 million square feet of office space under construction. Other areas with heightened activity include Santa Clara (1.6 million square feet underway) and suburban San Jose (1.2 million square feet underway).
CommercialEdge covers 8M+ property records in the United States. View the latest CommercialEdge national monthly office report here.