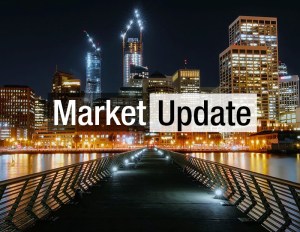 As of May, the San Francisco Bay Area had 12.7 million square feet of office space under construction, CommercialEdge data shows, down 13 percent year-over-year. Over the first four months of the year, 1.3 million square feet were added to the pipeline, while no new properties broke ground in May. Like other gateway markets, San Francisco has an outstanding construction pipeline, as many large projects were delayed during the height of the pandemic.
Within the first five months, 13 projects totaling 3.3 million square feet were delivered in the Bay Area, already more than half the total completions of 2020. The market continues to sustain itself through its fundamental reliance on tech, life sciences and R&D space. Some of the largest projects underway fall under these categories, like Kilroy Realty's life science campus in South San Francisco, or the Alexandria District for Science and Technology, which is under development by Alexandria Real Estate Equities in San Carlos.
A total of 42 properties, totaling some 10 million square feet are expected to come online this year, which would surpass last year's activity by 92 percent (approximately 5.2 million square feet were delivered in 2020). By the end of June, 10 of these properties are expected to come online.
Two properties came online in May, totaling 256,624 square feet, less than what was delivered in April—when BioMed Realty's 500,000-square-foot first phase of Gateway of Pacific finished construction in South San Francisco. In Berkeley, construction was completed on Kaiser Permanente's 62,000 square feet of medical office and R&D space at 2621 10th St. The building features 72 exam rooms and is about 4 miles from the health-care provider's Oakland Medical Center. Later this year, Kaiser Permanente is expected to also finish adding another building, comprising 197,800 square feet, to its Redwood City Medical Center, at 905 Maple St. in Redwood City.
In West Sunnyvale, Harvest Properties completed the first phase of The Catalyst, comprising 195,000 square feet of wellness-oriented office space at 684 W. Maude Ave. The office features touchless technologies and anti-microbial finishes throughout the building, while tenants will be able to further customize their space. Harvest Properties expects to finish the subsequent two phases in 2023, bringing the property to 572,522 square feet.
CommercialEdge covers 8M+ property records in the United States. View the latest CommercialEdge national monthly office report here.