By Ariela Moraru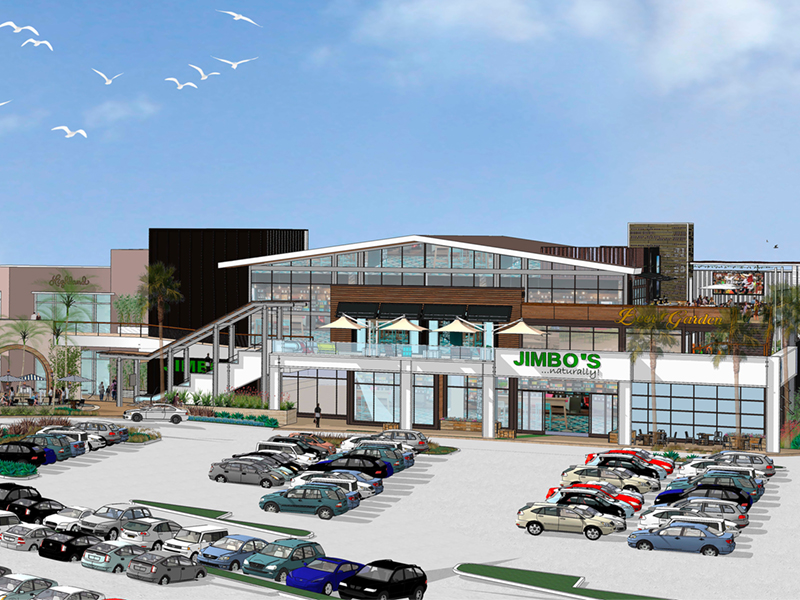 San Diego—Donahue Schriber Realty Group announced the addition of 120,000 square feet to the Del Mar Highlands Town Center in North San Diego's Carmel Valley. The Collection, the newest phase of the project located just off I-5 at Del Mar Heights Road and El Camino Real, will bring the center's total to 380,522 square feet upon completion in late 2018.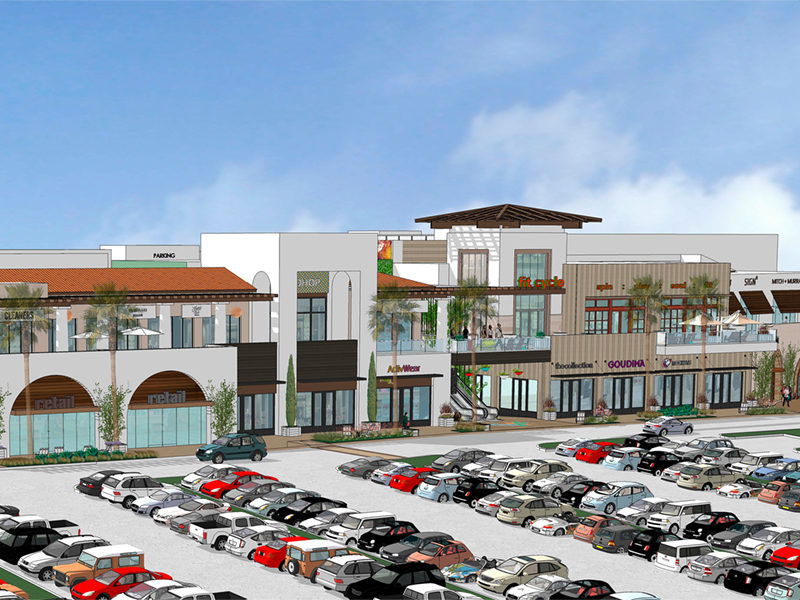 "I'm excited to announce that new leases have been signed with Bluemercury, an upscale cosmetics boutique and spa, Mendocino Farms, Papyrus, Grater Grilled Cheese, Pokewan, and Pappalecco. The development of The Collection at Del Mar Highlands Town Center will help meet the demand of the lifestyle and top-tier regional and local tenants that have been looking to expand into the Carmel Valley," said Chris Elliott, Donahue Schriber's vice president of leasing and acquisitions/ development, in prepared remarks. Locally-based grocer Jimbo's Naturally will open a new store allowing them to grow from 14,000 square feet to 25,000 square feet. The retail center also houses Cinépolis Luxury Cinemas, which recently expanded to an 11-plex.
With an average household income of $170,000 within a five-mile radius and with 72 percent of residents having completed a bachelor's degree or higher, the leasing strategy aims to meet the needs of the area's highly educated and affluent customer. Moreover, 39 percent of area households fall within America's wealthiest demographic category according to Experian.
Renderings courtesy of Donahue Schriber Realty Group