By Alex Girda, Associate Editor
San Diego–A trophy office tower in San Diego was recently acquired by Gemini Rosemont, adding a substantial amount of space to the company's office portfolio. The Gemini Investments-controlled entity purchased 610 West Ash for an undisclosed amount through a partnership with Central Properties. An HFF team consisting of Senior Managing Directors Nick Psyllos, Ryan Gallagher, and Michael Leggett, as well as Director Nick Frasco negotiated the transaction.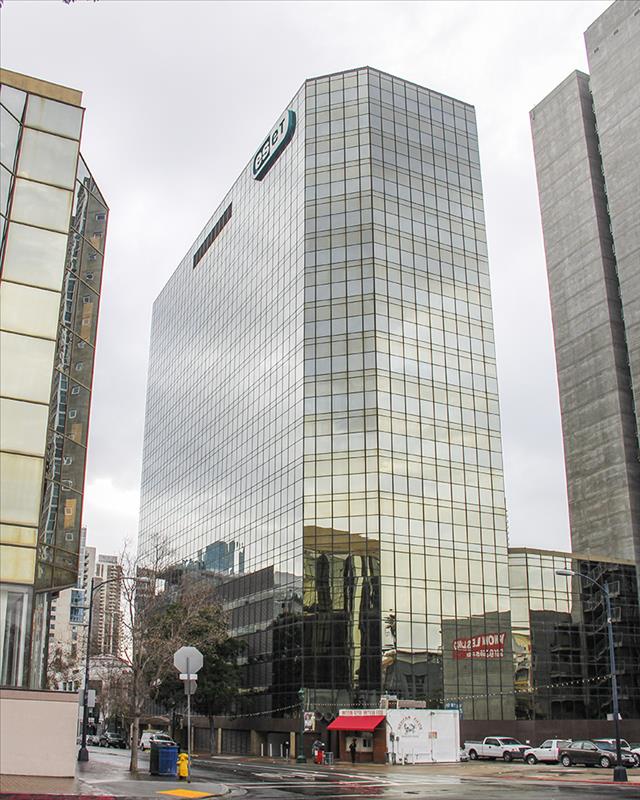 Located at 610 West Ash St., the office tower offers 177,489 square feet of space. The 19-story commercial building is located in the city's CBD and is a Class A-level asset. Offering 351 parking spaces at a 2 spaces/1,000 square feet parking ratio, as well as controlled access, the building is set in a true live-work-play environment.
Currently operating at about 98 percent occupancy, the tower has a diverse tenant roster that includes ESET, the Department of Homeland Security and the Environmental Protection Agency. The building was originally built in 1986, with the last major renovation taking place in 1997, according to real estate data provider Yardi Matrix.
The acquisition comes at a time when the company is undergoing a three-year, $3 billion capital raise and acquisition initiative. Gemini Rosemont currently owns 114 buildings in 21 states across the country, with the portfolio reaching roughly 14.7 million square feet of office space.
Image courtesy of Yardi Matrix