By Keith Loria, Contributing Editor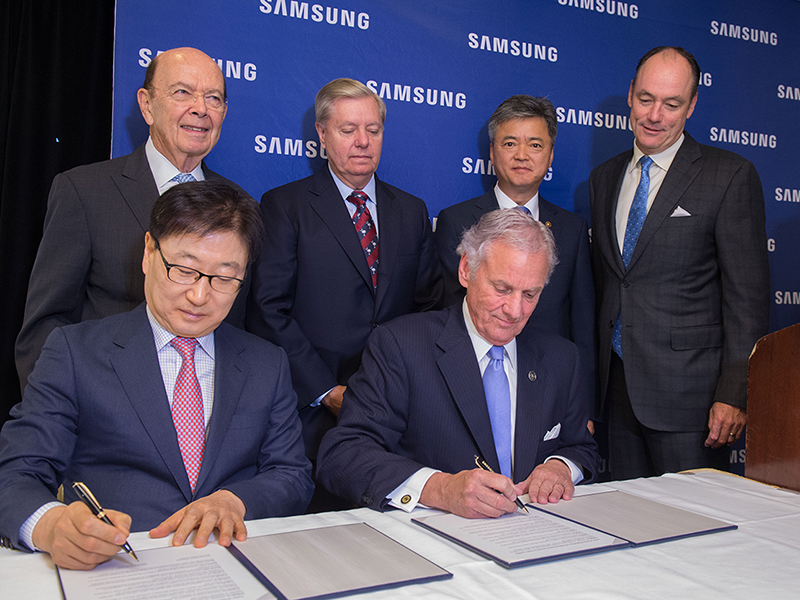 Samsung will open a $380 million, state-of-the-art home appliance manufacturing plant in South Carolina's Newberry County. The facility will manufacture some of the company's most popular, industry-leading home appliances and is expected to generate 954 local jobs by 2020.
"We aspire to be the global leader in premium home appliances," B.K. Yoon, Samsung Electronics' CEO, said in a prepared release. "This new investment will enable Samsung to increase the speed with which we can deliver premium home appliances that reflect the regional preferences of our fastest growing and most important consumer market."
Why South Carolina?
This is the latest in a series of investments expanding Samsung's U.S. holdings and operations. The idea of expanding into the state started last fall, and the Newberry County site was chosen because of its high-skilled workforce, robust supply chain and transportation infrastructure and commitment to public-private partnerships.
"The fact that one of the world's largest and most respected technology companies is choosing to invest in South Carolina speaks volumes about the innovation and excellence our talented workforce is capable of," South Carolina Governor Henry McMaster said. "I'm thrilled to strengthen our state's partnership with Samsung and look forward to working with them to get this new facility up and running, and producing high quality made-in-South Carolina products." There's been a lot of activity in the state this year, as BMW supplier, Gestamp, also announced a South Carolina manufacturing facility recently.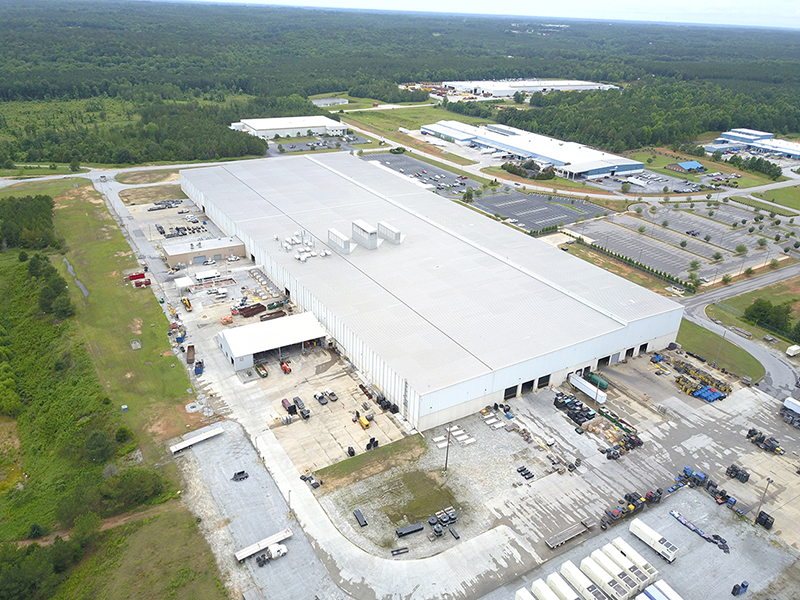 Once up and running, the Samsung plant is expected to employ workers across a broad range of advanced manufacturing roles, including craftsmen, operators, engineers and other technical and non-technical positions.
"As a global leader in technology, Samsung could have gone anywhere to locate its new facility, but chose to invest in South Carolina because it's a great place to do business," Lindsey Graham, U.S. Senator from South Carolina, said. "Samsung's new plant will inject millions of dollars into Newberry and serve as a catalyst for further investment across the Palmetto State. I'm excited we are strengthening South Carolina's collaboration and partnership with Samsung. It will pay dividends for both in the years to come."
Samsung also operates a call center in Greenville, S.C., that supports 800 full-time and contracted jobs.
Beyond The Palmetto State
Samsung has recently made a series of investments in the U.S. totaling more than $10 billion. Over the past year and a half, the company has acquired Connecticut-based HARMAN International for $8 billion; committed $1.2 billion to U.S.-based Internet of Things R&D and investments over the next four years; and guaranteed $1 billion to expanding the Samsung Austin Semiconductor facility, established in 1996 and one of the largest foreign direct investments in the U.S. and the largest ever in Texas.