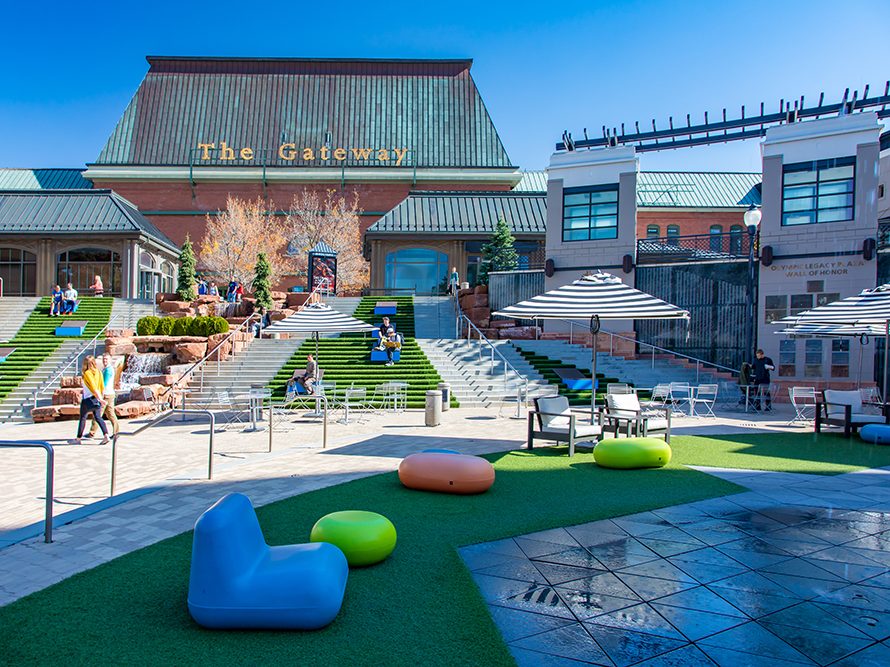 A partnership of Oaktree Capital Management and Vestar has secured a $96.9 million refinancing for a 651,778-square-foot, mixed-use property in downtown Salt Lake City. The Gateway is an open-air shopping mall with a variety of shopping, entertainment and office space.
Located on 21 acres at 41 South Rio Grande St. in the heart of the central business district, the property was built in 2000 and 2001 and also features an original Union Pacific Railway building constructed in 1910. The Salt Lake City Intermodal Hub, which provides light rail services, is less than half a mile east of the property and the shopping center is within walking distance of Temple Square, the Salt Palace Convention Center and Vivant Arena.
The property underwent a multi-million-dollar transformation in 2016, after Oaktree and Vestar acquired the retail portion. The joint venture repositioned the property from a traditional shopping mall into a modern, experiential shopping center with creative office space. The two-level complex consists of seven buildings with more than 38 restaurant and retail tenants, including Recursion, Kiln, Punch Bowl Social, Dave & Buster's, Megaplex Theatres and Victoria's Secret.
An HFF debt placement team of Aldon Cole, Paul Brindley, Todd Sugimoto and Spencer Richley represented the borrower in the deal.
Back in October, Dallas-based TriGate Capital secured a $69 million refinancing loan for its 726,306-square-foot retail center in Taylorsville, Utah, less than 10 miles from downtown Salt Lake City. A strong economy and job growth has led to a strong real estate market in the state's capital city over the past two years.