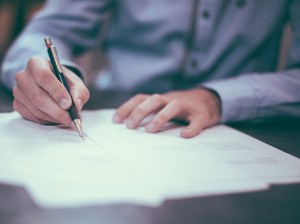 Safehold Inc. will become the only publicly traded, self-managed, pure-play ground lease company under a $1.6 billion plan to combine with its largest shareholder, iStar Inc. The merger is expected to close later this year or by the first quarter of 2023.
The planned merger calls for Safehold to assume iStar's $100 million trust preferred securities, which Fitch accounts for as 100 percent debt, and Safehold will issue 1.2 million new SAFE shares to iStar. Safehold shareholders will own approximately 34 percent of the combined company and iStar shareholders will own approximately 37 percent directly and 14 percent indirectly through a planned spinoff transaction. The spinoff will be a publicly traded entity that will own all of its remaining non-ground lease assets and $400 million of its Safehold shares.
---
READ ALSO: Can M&A Activity Stay Strong After Record Year?
---
In conjunction with the transaction, iStar will sell 9 percent of SAFE shares to MSD Partners LP, while another 6 percent of SAFE shares will be used to settle its long-term management incentive plan obligations. MSD Partners, an investment firm that deploys capital on behalf of Dell Technologies founder & CEO Michael Dell and his family, will also make a strategic investment in Caret, a subsidiary of Safehold that is structured to track and capture the Unrealized Capital Appreciation in the portfolio. MSD Partners' strategic investment will make it one of the largest shareholders in Safehold and Caret and the largest third-party investor in Caret.
A transformative combination
Jay Sugarman, chairman & CEO of both Safehold and iStar, called the tax-free, strategic combination a transformative transaction and major step forward to accelerate Safehold as a leader in the ground-lease industry.
Sugarman launched Safehold in 2017 as a subsidiary to iStar to modernize the ground lease business. The REIT helps owners of office, industrial, multifamily, hospitality and mixed-use properties in major markets throughout the United States generate higher returns with less risk.
One of the REIT's early deals was the 2019 acquisition of the existing ground lease at 425 Park Ave. for $620 million, with a joint venture partner. In a more recent transaction, Safehold purchased the fee-simple ownership of 350 Rhode Island St., a San Francisco office building, from PRP Real Estate Investment Management for $64.6 million.
Impact on ratings?
Under the terms of the merger agreement, Safehold will internalize iStar's management team and intellectual property. During a conference call with analysts to discuss the merger plan, Sugarman said external management of Safehold by iStar had been a concern, particularly to ratings agencies.
Moody's reacted to the news by saying it would place the iStar corporate family and senior unsecured ratings on review for an upgrade, stating the combination will substantially reduce the potential of conflicts of interest between Safehold and iStar. Fitch Ratings also issued a statement about the planned merger. While Fitch said it would not have an immediate impact on Safehold or iStar ratings, the ratings agency stated it believed the combination would provide clarity around the strategic direction of the REITs and resolve potential conflicts associated with their affiliate relationship and shared management team.
Merger advisors
Lazard is serving as lead financial advisor. Clifford Chance US LLP is iStar's legal advisor, while Morgan Stanley & Co. LLC serves as its financial advisor.
J.P. Morgan acts as exclusive financial advisor to the Safehold special committee, while Kirkland & Ellis is the special committee's legal advisor.