As the longtime president & founding managing partner of New York-based powerhouse RXR Realty, Michael Maturo has been at the forefront of numerous large-scale projects in the New York metropolitan area. From the company's downtown revitalization of New Rochelle to its billion-dollar plan to build a skyscraper next to Grand Central Terminal, RXR dreams big and has shown it has the chops to turn visions into realities.
CPE spoke with Maturo in late December about his firm's current projects, his thoughts on the future of proptech, and more. The interview has been edited and condensed for clarity.
First of all, how have you been these last two years, in this hopefully temporary "pandemic era"?
It's been interesting, right? Being in real estate, everybody looks to you because they hear so much about the office. They hear so much about retail. But when you look at just real estate in general, over the last two years, if you've been in the right spots, it's been pretty good.
What's the latest update on RXR's downtown redevelopment project in New Rochelle?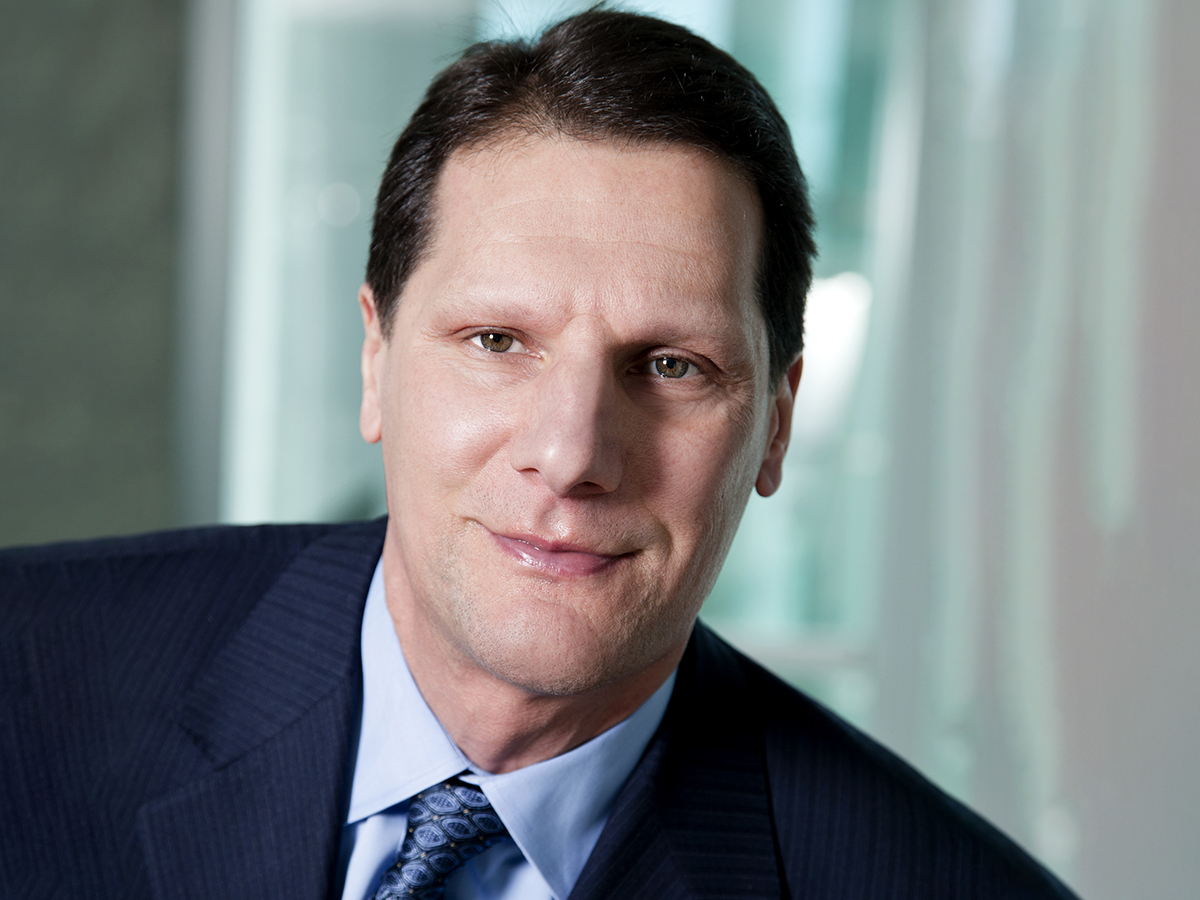 We just opened our second building, which is really exciting. And we just started our third building. The first building, 360 Huguenot, has done really well. It's 98 percent leased and stabilized and has been very well received in the market. Our second building, which is the Church and Division Street building, just started leasing. It got a good start and is doing well. New Rochelle has been a really incredible success, not only in terms of reception from residents, but I look at it as a great example of a public-private partnership where we came in, worked with the city and the city was great.
It's been fun. If the demand is there, we still have a ways to go. When we set out with New Rochelle, in thinking about how we can provide an affordable solution to Manhattan—and even Brooklyn from that standpoint—that had all the live-work-play environment that you would want, we saw this vision and now we're seeing it come to life which has been really, really satisfying.
The New Rochelle project and so many others your firm has done have public-private partnership components. What are some valuable lessons you've taken away from these kinds of collaborations?
It's a good question because it's not easy. The first thing is that not every place is really meant for it. You have to have cooperation and you have to have buy-in, from not only the municipalities but also the citizens. You have to have the chamber of commerce, the religious leaders, the schools, the fireman, the police. Everybody has to be part of wanting to redevelop, redesign, and has to welcome that type of development and that type of change. And if you don't have that, it's not going to be successful.
There's places that we've gone to and have had discussions, but we really sensed that all those components were not there. So, it's really important you talk to a lot of people before you just start to go down the road to either buy a piece of land and then begin talking to city officials or village officials or whatever the case may be.
Speaking of collaborations, just this month, 175 Park Avenue, a $3B mixed-use tower next to Grand Central Terminal that will replace the Grand Hyatt Hotel, was approved by the City Council. How did the idea for this project come about?
The concept for development stemmed from the air rights that were purchased by TF Cornerstone that existed over Grand Central Station. They purchased the air rights with another partner. TF Cornerstone is historically a residential developer and just through New York City we've known them for quite some time, and they were looking for a commercial partner and we met with them and the concept came up: What can we do with these air rights? You had that Hyatt next door on the other side of One Vanderbilt that really had seen its better days and needed to be redeveloped. We had the idea of approaching the Hyatt and speaking to them about the site.
I can't get too deep into those negotiations, but eventually we got an agreement to acquire the site and use the air rights that were purchased over Grand Central to use to develop that site. It's been a great process, TF Cornerstone has been a great partner, we've been working very closely. We're very excited, we're moving forward.
We've started to slowly talk to tenants about potentially occupying the building and we're looking at a 2028 or 2029 delivery, which measures up well with some larger tenants that have lease expirations. It's a massive project. It's going to be an incredible building. It will obviously be state-of-the-art.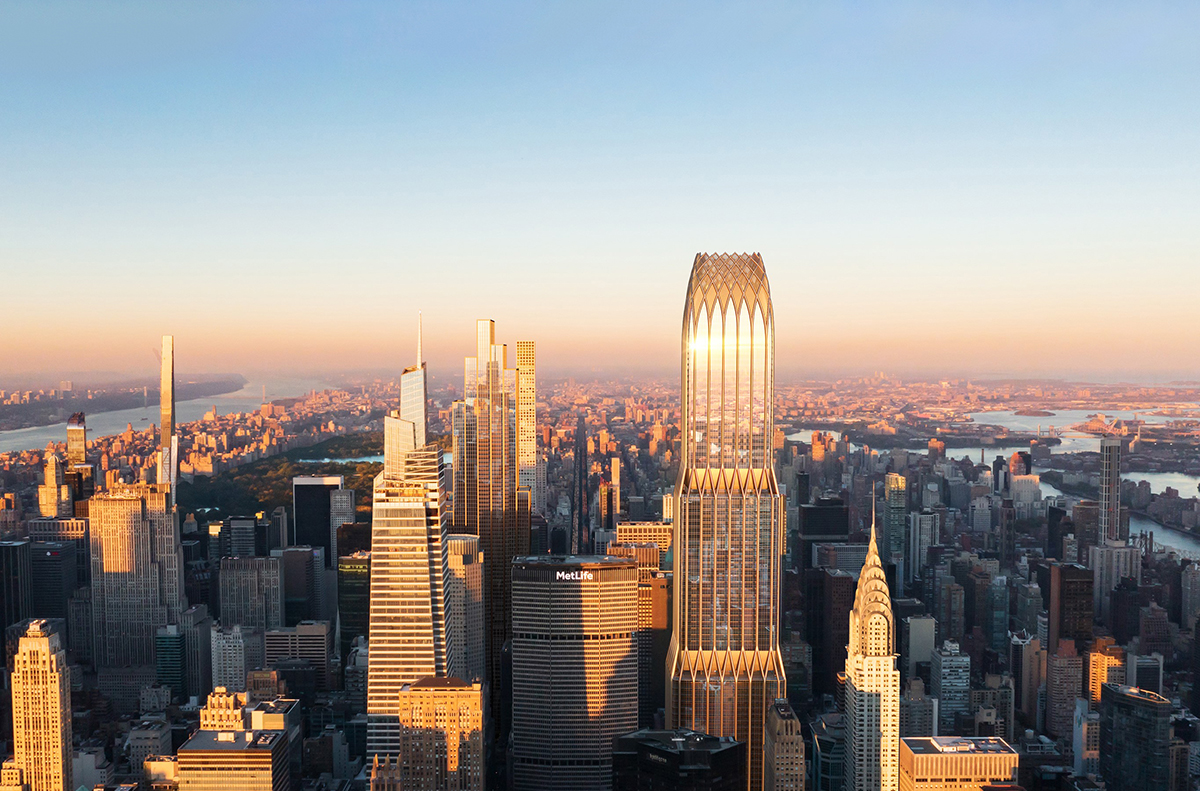 RXR has been very big on proptech over the last two years. How important is proptech to the CRE industry going forward and what's next for your firm's proptech ventures?
We leaned into the technology side of real estate very early on in this whole convergence. It's interesting for us. During the dot-com era, we had a little bit of an experience in proptech, but the technology was not ubiquitous enough and couldn't deliver the product. Today, that's not the case. The product can be delivered, and technology is ubiquitous in terms of its connectivity to real estate.
We're still early in the game in terms of integration of technology at properties and we're going to continue to see that convergence of property and technology. There will be new companies and expansion of current companies and products and services, especially now that buildings need to be smart, they need to be technologically built out, and they need to be able to provide a level of service to tenants in an advanced way. I think we'll see another big year in 2022 for proptech. We had formed our first technology fund about three or four years ago. We're actually marketing our second fund now, and you'll see us continue to be very active in the marketplace through our fund and even through our innovation platform that's in its fourth year right now.
With the changing attitudes towards remote and hybrid work, what makes you optimistic about the viability of the office sector going forward?
Remote work isn't going away. Even before COVID, I think workforces in general were looking for a different way to work. The whole blending of work life and social life and home life and family life. It needed to coordinate better. And people needed it and were asking for it. It so happened, the pandemic came along, and we went to this hyper hybrid situation. But again, I think there's definitely a place for the office, I think people need to be together to innovate. That intellectual combustion, the idea formation. It's really hard to happen through Zoom. I think Zoom will be incorporated into the work model, but I don't think it's going to replace being together.
Do I think we're going to be back to a five day a week, 9-to-5 model? No, I think that model's going to change. But I think people coming together and collaborating and mentoring and learning and building relationships and being innovative and idea making—all that needs to be done in an environment where people are together, but that environment needs to be changed.
Niche real estate sectors were extremely popular in 2021. Which sectors do you see as having the most long-term potential and why?
We've had an increased demand for film studios. With all the content that's being created, there's a great demand for screen space and studio space and we're looking at it very closely. I think that's an area that will continue to grow.
I think life sciences and medical facilities in general are going to be expanding. Life science is a complicated product because the buildout is very significant. Right now, you're seeing it around science areas, pharmaceutical areas, certainly near colleges, like up in Boston, MIT, places like that. Research centers in North Carolina. So, I think you'll see more and more life sciences. It hasn't really taken off in New York. While you have the life science and the medical here, there hasn't been enough demand for someone to start building spec life science. But I think it's something you'll see.
I think one of the things that's going to come out of the pandemic—with all the money and energy that has been put in the scientific, pharmaceutical, and medical areas—is more and more medical and pharmaceutical breakthroughs. That's going to need real estate, and the New York area could be a big beneficiary of that.
Last question—what's a dream project you would want to work on?
Listen, I've got to tell you, 175 Park is a dream project. It'll be a once-in-a-lifetime ability to create an iconic building next to an iconic transportation center in the middle of Manhattan that'll be state-of-the-art, an engineering feat and an architectural feat and will deliver in an era where the office building will be redefined. And I think this will be an asset that will participate in the redefinition of what an office building is going to be and the experience that it will create in changing an area, expanding out a transportation center. I don't know if you can ask for more than that.
But I have to say that's on the grand scale. What we're doing in places like Glen Cove and New Rochelle and Yonkers, that's great too. And we're working on a number of other types of these projects in other areas that can help people and create economic development and change the landscape for the better. Those are smaller scale but they're tough. They're really hard to do. But they can change people's lives. They can change communities.