By Barbra Murray, Contributing Editor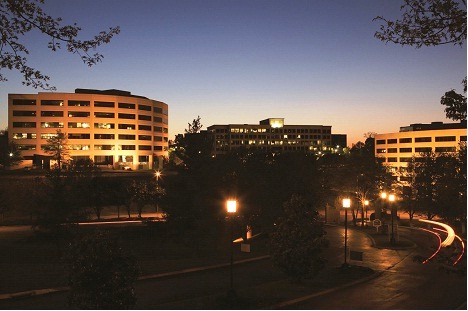 Rosemont Realty L.L.C. just increased its footprint in the Nashville, Tenn., office market by 381,000 square feet with the $41 million acquisition of Lakeview Place. The real estate company acquired the three-building complex from a joint venture involving Smith/Hallemann Partners and Harbert USREF IV.
The deal constitutes a flip of sorts, as Smith/Hallemann and Harbert had acquired the three towers from the developer, Duke Realty, in early 2011 for $26.4 million. Two years made quite a bit of difference in the response to the marketing efforts for Lakeview I, II and III, which were developed in 1986, 1988 and 1998, respectively.
"Relative to 2010, interest was a lot higher in 2012," Perry Gooch, a vice president with Cassidy Turley, told Commercial Property Executive. Cassidy Turley spearheaded the marketing of Lakeview Place on both occasions. "Overall market conditions had improved for the most part. This is sort of a classic core-plus buy and in 2011 when they bought it, the core-plus market was soft but it's just improved," he added.
Today, the property, located in the coveted Airport North submarket, is 95 percent occupied and counts the likes of health care insurance company Amerigroup Tennessee Inc. and Mitsui & Co. Ltd. among its occupants. Lakeview Place's packed tenant roster surpasses that of Nashville's relatively successful Class A office market, where the overall vacancy rate was 9.2 percent in the third quarter, according to a report by Cassidy Turley.
Conditions in the greater Nashville office market are none too shabby, either; the overall vacancy rate in the third quarter was 11.5 percent, per the report. "Nashville has had solid job growth year over year despite the woes of the national economy–a lot of it healthcare-driven," Gooch concluded. "[The Airport North] submarket benefits from its proximity to the population centers of Wilson County and Rutherford County, and it's in a value position relative to submarkets along the 65 Corridor; it's $3 to $4 a foot cheaper."
With the closing of the purchase of Lakeview Place, Rosemont has boosted the size of its Nashville office portfolio to a total of 860,000 square feet.
Like us on facebook: https://www.facebook.com/pages/Commercial-Property-Executive/258033884191