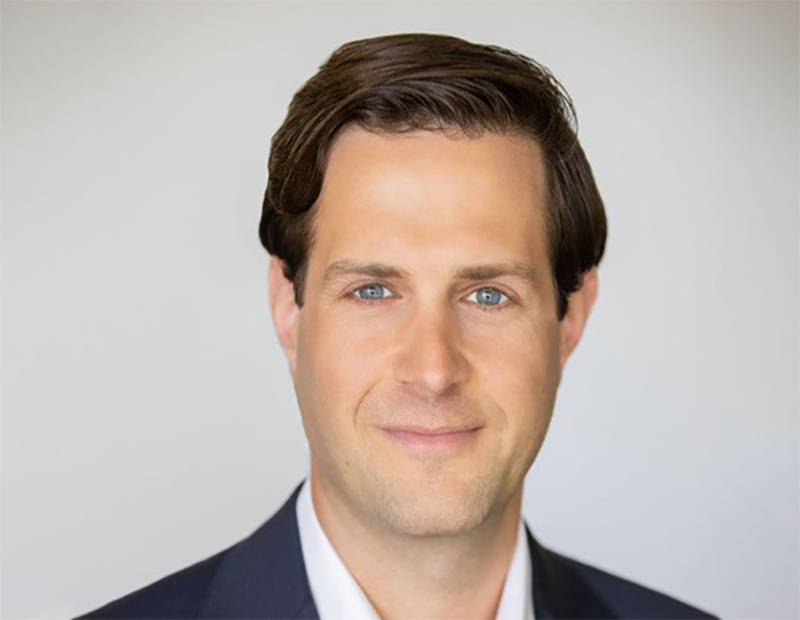 Despite several consecutive quarters of heightened development activity in the self storage sector, markets in the West have experienced little construction due to limited land available. Storage Star has recently started working on the Napa region's first new storage facility in 20 years. Storage Star – Napa Airport is set to include 618 units, all equipped with smart technology and renewable energy. The project is scheduled to open next year.
Commercial Property Executive reached out to Matt Garibaldi, president of Storage Star and FollettUSA to receive insights on what it takes to build a storage asset in a market that provides limited opportunity for new development. Garibaldi also spoke about market trends that impact the industry in the North Bay area.
What is your strategy when it comes to finding a new storage location?
Garibaldi: We look for growing markets with high barriers to entry. Ideally, our sites are located in infill locations. However, we are also open to developing on the outskirts of the towns, if the site is in the path of growth.
Tell us about the features/amenities that a storage facility shouldn't lack in 2019.
Garibaldi: In addition to great customer service, storage facilities should offer customers three key features: cleanliness, safety and security. We believe that all facilities should be gated, have camera systems and on-site staff that's both helpful and friendly to its customers.
Higher-end facilities offer amenities such as individual door alarms and mobile application access to one's units. We believe that the amenities provided should be consistent with the cost and service level provided. There's a quality gradient in the storage industry and facilities should know where they sit in that local market.
What kind of technology will you implement to secure the Napa Airport facility?
Garibaldi: We will be implementing PTI Core platform for all access control. The main gate can be accessed by a keypad or smartphone. We will have an integrated IP camera system that will have the capability to be viewed off-site and remotely. Each self storage unit will be individually alarmed as well.
The new development will also be powered by renewable energy. Tell us more about that.
Garibaldi: Marin Clean Energy (MCE) has a clean energy power mandate where their power portfolio is required to provide a certain percentage of clean power to MCE customers in Marin County. Marin County itself has been unable to meet this mandate and so solar installations less than one megawatt located in neighboring counties—such as Napa County—are able to sell power back into the PG&E grid and MCE will purchase it under long-term power purchase agreement at an agreed-to price. This MCE program is a unique opportunity to meet our internal sustainability goals while also generating attractive returns on capital, it's a true win-win.
What are the costs of implementing a sustainable energy strategy?
Garibaldi: The costs of implementing sustainable energy equal the cost of the solar installation and attaching to the PG&E grid, which is dependent on the size of the installation itself—larger installations cost more in total. However, larger installations result in lower per kilowatt hour of power produced. The cost of our solar installation is such that the power purchase agreement with MCE provides a fair return for the capital deployed.
How do economic trends impact the self storage business in the North Bay?
Garibaldi: We live in a culture that accumulates goods and those goods need to be stored at some point—discarding items can be challenging for some people. As the cost of living has become too expensive for many people in San Francisco, Marin, Oakland, Berkeley, Calif., and other locations, demand for real estate in general has increased in the North Bay, which also fuels growth in the self storage business. Besides these, Napa's storage market also benefits from the city's wine industry.
What can you tell us about demand in the North Bay area?
Garibaldi: We see customers driving as far as an hour to meet storage needs, particularly price-sensitive renters. Pricing is so expensive in the San Francisco urban core and Marin County that customers are willing to drive a decent distance to meet their needs.
Is the California self storage market close to a balance in terms of supply and demand?
Garibaldi: It's so challenging to develop in California that we believe that, in the foreseeable future, self storage will remain undersupplied in major urban markets, particularly in the Bay Area. That is to say, storage is a hyper-local business. Some markets are oversupplied, whereas others are undersupplied.